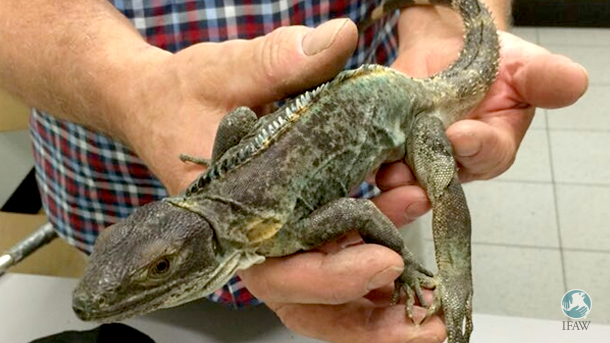 Four suitcases fully packed with exotic wildlife such as snakes, lizards and turtles were seized by Dutch customs at Schiphol Airport the other day. The luggage belonged to three men who planned on smuggling 259 reptiles from Mexico to Spain. Almost all of the animals found are protected and are illegal to trade. Among them were 14 chuckwallas, lizards that can only be found in the wild on the Mexican island of San Esteban.
This isn't a standalone case. Two weeks ago the port authorities of Rotterdam found a shipping container with 345 kilograms of coral during a routine check. It led police to the south of the country where five warehouses fully packed with all sorts of illegal wildlife and another 2000 kilograms of coral were discovered, waiting to be transported. The Netherlands serves as a relatively small market for smugglers, but the large international airport Schiphol and the port of Rotterdam are their favorite transit spots.
Last month alone, wildlife inspectors in cooperation with customs intercepted illegal wildlife with a total worth of more than 400.000 euros.
Trafficking wildlife is incredibly lucrative. On a worldwide scale, wildlife trade ranks fourth when it comes to revenue, followed by drugs, human trafficking and counterfeiting. It does not only harm ecosystems and the animals in it, it is also a threat to our security, as recently was concluded in a report by the UNODC (United Nations Office on Drugs and Crime).
That's why, in the last four years, IFAW has actively called upon the European Union to develop an action plan for wildlife trade, much like the plans that exist for drug trafficking and counterfeiting. In June 2016 the 'EU Action Plan against Wildlife' was officially embraced by the EU Environmental Council. 
The plan defines wildlife trade as a serious crime and it gives governments the tools to better implement existing regulation, thus being a huge step in battling this devastating trade.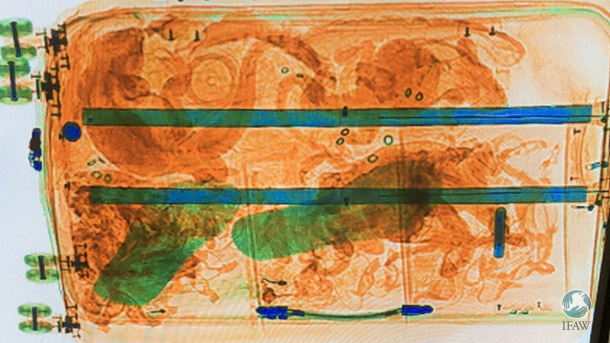 And that is exactly the plan we need if we want to stop the criminal networks that are making a profit over the backs of defenseless animals.
–RR

GD Star Rating
loading...
Article source: IFAW