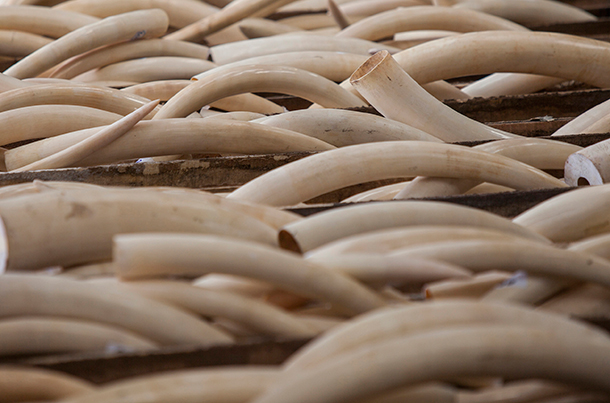 The debate over the ivory trade in the US – is American consumption a problem? what's the real impact of our domestic efforts? – has been punctuated by a series of recent busts that show how important it is that Americans take ownership of this issue. Just this week, the owners and a salesman of a New York City antique shop were charged with illegally selling ivory priced at $4.5 million.
Elephants are everyone's concern, and with this case the New York Department of Environmental Conservation has provided a damning counterpoint to the claim that American retailers are above the fray. New York was one of the first states to pass a law banning the sale of ivory in an effort to protect elephants and curb poaching, helping to set the stage for improved federal laws that went into effect earlier this summer.
We are glad to see it's working.
The timing is especially poignant now, as countries around the world meet at the Conference of the Parties to CITES — the Convention on International Trade in Endangered Species of Flora and Fauna — one of the most important conservation events on the planet.
Elephants are a big issue on the agenda. IFAW is supporting a number of CITES proposals that would strengthen protections for elephants, especially closing domestic markets for ivory.
It's unfortunate that such a thing has to be policed, but we know there is no way to decipher legal and illegal ivory in the marketplace. And in cases like this one in New York, it's clear that some people don't care what laws they have to break, as long as they see the smallest of loopholes to aim for. With that in mind, we need strong regulations in cities, states and countries around the world to ensure elephants are protected.
One elephant is killed every 15 minutes for its ivory. Every action that can be taken to protect elephants should be—before they are all gone, with only ivory trinkets remaining.
-PL
GD Star Rating
loading...
Article source: IFAW