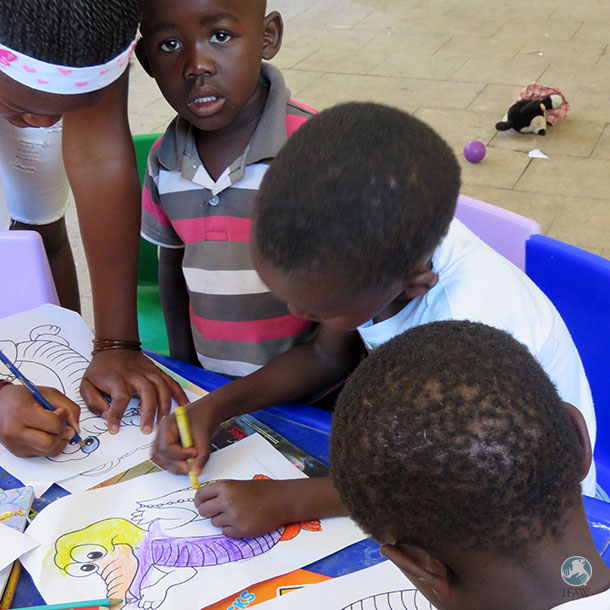 Sheena Dale, Project Manager CLAW – Operations, IFAW South Africa, submitted this blog.
In honour of the CITES CoP17 discussions taking place in Johannesburg over the past two weeks, children of IFAW partner Community Led Animal Welfare's Sunday Kids Club had their own set of discussions about trade in wildlife and illegal wildlife crime. While our children don't interact often with wildlife, learning about the importance of wildlife and the role youth can play in protecting it in South Africa is vitally important.
The children spent the morning colouring in pictures of various animals on the CITES discussion list. Ranging from the critically endangered pangolin, rhino and elephant, to the lion and tiger, the children were taught just how under threat these animals are from poaching and illegal trade. For many of these youngsters, making the pictures of animals that hold significant cultural value meant a great deal to them. Many were incredibly excited at the idea of being able to visit these majestic creatures in the wild one day.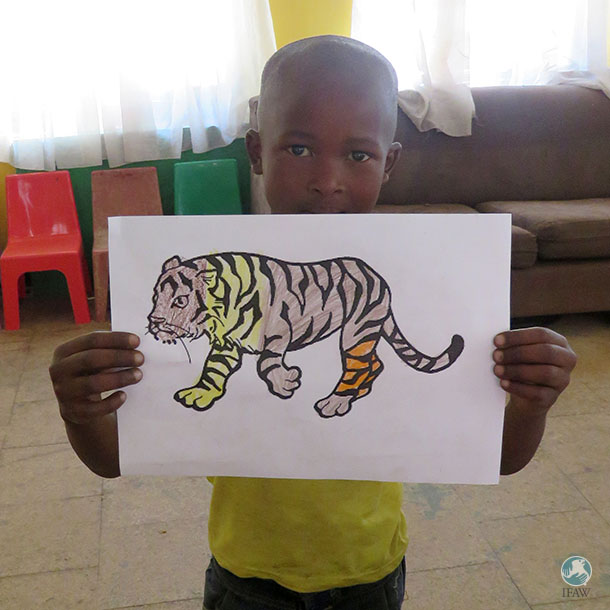 While they quietly coloured and reflected on what they had learnt, many wanted to know what would happen if the animal they were busy colouring died out. Sadly we do not have the answer to that question; we can only hope that current efforts and decisions made at this CoP 17 will be good for future generations. Let us educate and include the youth of today, as they will be the decision makers of tomorrow.
—SD
GD Star Rating
loading...
Article source: IFAW