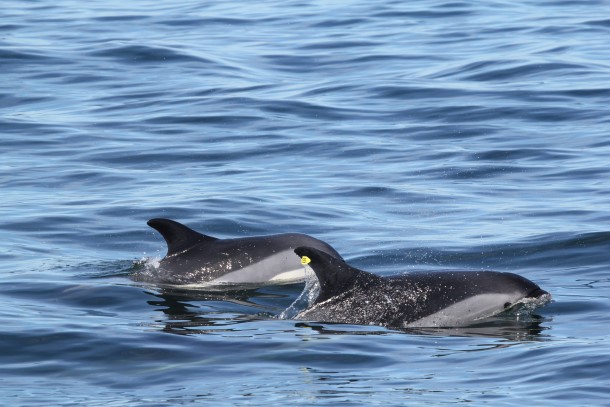 Marine mammal rescue and research intern Nicole Hunter has done two internships with us and is now serving as a Stranding Apprentice with a necropsy focus.  She attended the University of New England and worked at the Marine Animal Rehabilitation Center there. She has also worked with Marine Mammals of Maine. The following is her account of two recent re-sightings.–KP
Recently, the International Fund for Animal Welfare conducted a seal survey by boat to visually document the seal haul outs in Chatham harbour on Cape Cod with our colleagues at the Center for Coastal Studies. Throughout the entire survey we were hoping that we would spot a recently rescued seal among all of the other seals.
We were just getting ready to head back, when as we turned the boat around, there she was behind us. We only got a quick glimpse of her, with the satellite tag antenna sticking slightly out of the water, before she dove and disappeared.
We were able to see that she was alert, bright-eyed, and active, swimming among the other seals in the area.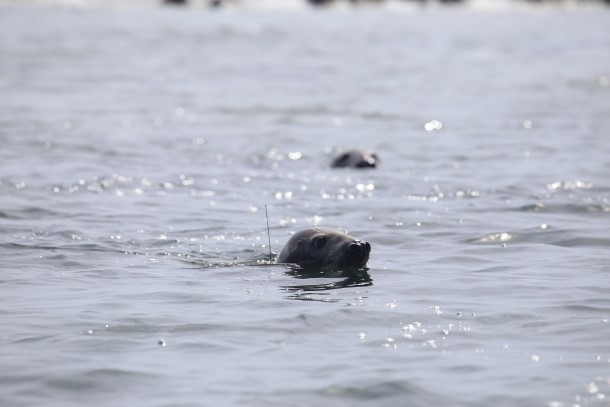 Back in July, we rescued this seal with a life threatening neck entanglement in Chatham, Massachusetts. Using a new sedation dart technique with an integrated acoustic tracker we were able to capture and successfully disentangle the female seal (later named Sausalito) before releasing her back to the water. This marked the first time that this sedation technique was used to rescue an entangled seal on the East Coast.
Sausalito was affixed with a temporary satellite tag so that we could monitor her recovery and movements. For the past few months she has mostly stayed in Chatham harbour and the surrounding areas. While this data of her movement is very useful, we were also hoping to visually spot her again to assess her behavior and the healing of the entanglement wounds.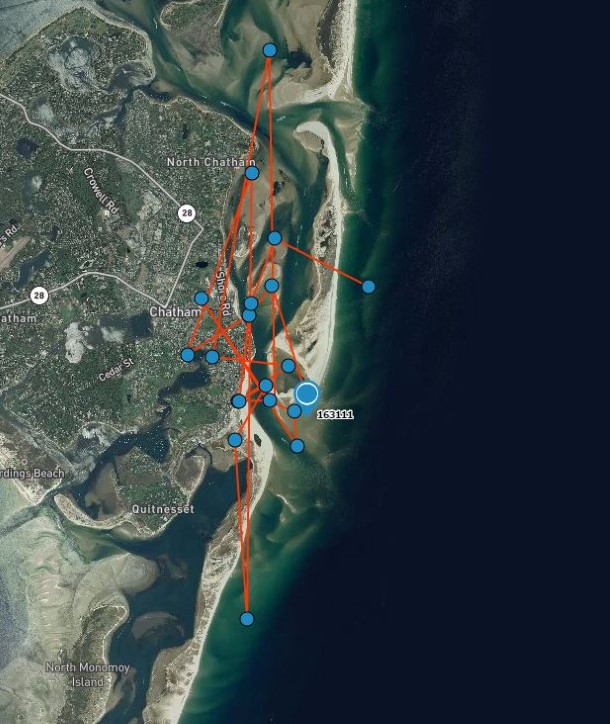 In mid-September, our team responded to a mass stranding of 17 Atlantic-white sided dolphins in Wellfleet, Massachusetts. Using specialized equipment and rescue trailers we were able to perform health assessments on each of the animals, all of which were deemed healthy enough for release. All 17 animals were released in Provincetown, MA with small yellow dorsal fin tags that contain an identification number and our rescue phone number. Three of the dolphins were also affixed with satellite tags.
Nearly a week after release, we received a call to our rescue hotline from a naturalist with the Granite State Whale Watch out of Rye, New Hampshire. During one of their whale watches they had spotted a dolphin with a yellow dorsal fin tag roughly 16 miles off the coast of southern NH!
Looking back at our records, we were able to confirm that the tagged dolphin was one of the 17 animals that were released just six days before. The animal had joined up with a pod of approximately 20 other dolphins (none of which had tags) and was swimming well in deep water! Additionally, the tracks of one of the satellite tagged dolphins indicated that the two animals that had stranded together back on Cape Cod were now not far apart from one another swimming off the coast of NH.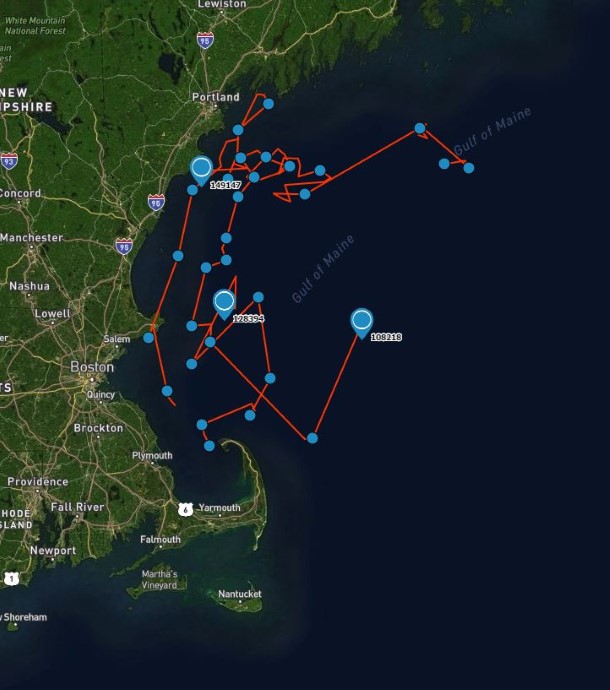 The information gained by the re-sights of both of these animals is extremely helpful to our teams' monitoring of their progress after rescue. We are thrilled to see them thriving in the wild and hope that they continue to do well.
–NH
GD Star Rating
loading...
Article source: IFAW