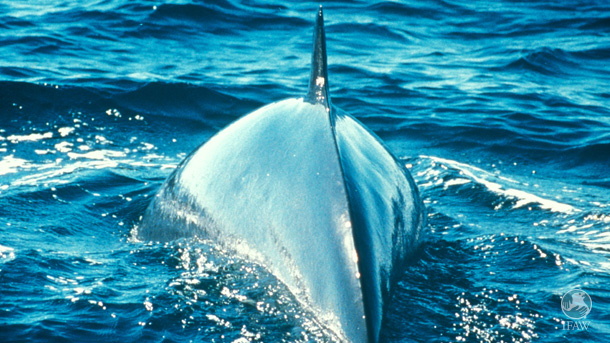 Next week, governments from around the world will meet in Portorož, Slovenia, for the 66th meeting of the International Whaling Commission (IWC), the first full commission meeting since Japan resumed its slaughter of whales in the Antarctic.
During its 2015-16 season, Japan's whalers killed 333 minke whales – including more than 200 pregnant females – despite the 2014 ruling by the International Court of Justice (the World Court) that Japan's whaling was illegal and 'not for the purposes of science'.
So, the pressure will be on at this meeting and the International Fund for Animal Welfare (IFAW) team will be there working alongside other NGOs and conservation-minded governments to gather support for key resolutions aimed at helping to end Japan's whaling in the Antarctic and North Pacific.
Ahead of the meeting, we are asking conservation-minded governments to speak out against Japan's cruel and unnecessary whaling.
We have the momentum. At the recent International Union for Conservation of Nature World Conservation Congress in Hawaii at the beginning of last month, a motion condemning the killing of whales by Japan under the façade of science was passed with a 95 percent majority.
READ: Win for whales! IUCN motion for the ocean
A new sanctuary for whales in the South Atlantic Ocean is also being proposed at this meeting, which focuses on the conservation of whales and dolphins and involves the management of all threats in the region, not just the threat of whaling. However, despite all countries of the South Atlantic region supporting the South Atlantic Whale Sanctuary, the whalers are determined to harpoon this proposal.
We're asking your government to use all the diplomatic options at their disposal to ensure the meeting supports this whale sanctuary.
IFAW believes that the IWC can play a crucial role in the global conservation of whales and this upcoming meeting provides several opportunities to get to grips with so-called 'scientific' whaling, shifting the Commission from an old whalers' club to a 21st Century whale conservation body.
–SL
GD Star Rating
loading...
Article source: IFAW