Around nine native birds have been found with plastic "collars" illegally affixed to their necks in the Wantirna area, east of Melbourne.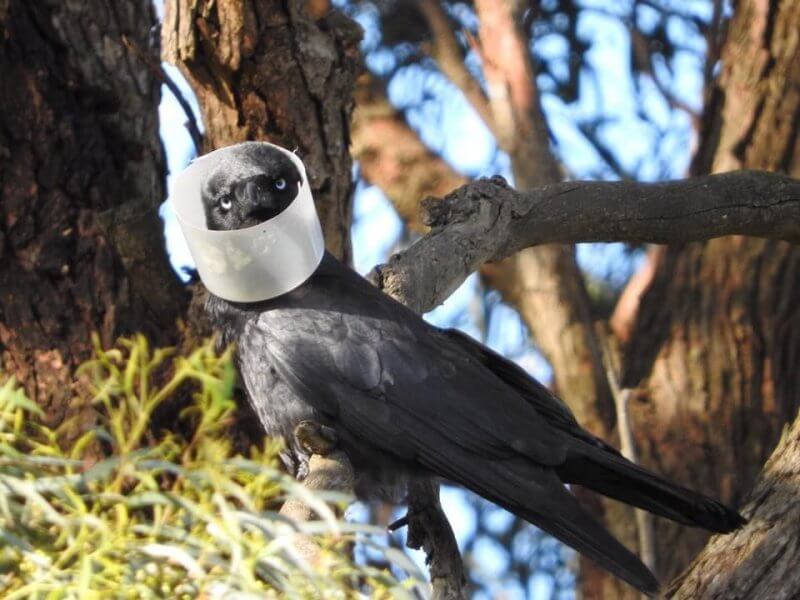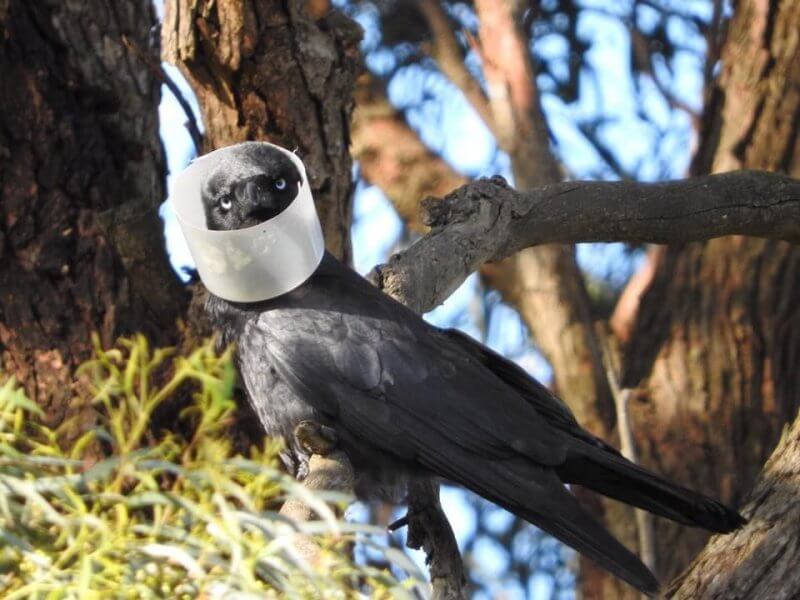 Wildlife Victoria and Nigel's Wildlife Rescue
The Department of Environment, Land, Water Planning (DELWP) is investigating the case and working with Wildlife Victoria volunteers to help remove the collars from the birds.
Locals told a wildlife rescuer that one magpie had been sighted with a pink collar on for at least four months. It took 21 hours for the rescuer to capture the bird, and it appeared that the collar was made with three individual pieces of plastic, perhaps coming from a children's tea set.
PETA Australia is offering up to $5,000 as a reward for information leading to the identification and conviction of the person or persons responsible for this horrific crime.
Because animals cannot report abuse and can do little to fight back, they're often used as "practice" victims by those who tend towards violence.
Research in psychology and criminology shows that people who commit acts of cruelty to animals often go on to commit violent acts against their fellow humans. As long as the perpetrator of this crime is at large, other animals – including humans – might also be in danger.
Only 1 per cent of cruelty-to-animals offenders have no other convictions at all.
The world's most notorious serial killers – including Jeffrey Dahmer, Dennis Rader, and Albert DeSalvo, better known as the Boston Strangler – have long, documented histories of harming animals. In Australia, murderers such as Paul Denyer, John Travers, and Ivan Milat tortured and killed animals before turning to human victims.
---
Cruelty to animals in Victoria carries a penalty of up to $74,620 or two years' imprisonment under the Prevention of Cruelty to Animals Act 1986.
---
Anyone with information about this case is encouraged to contact Crimestoppers on 1800 333 000 or at www.crimestoppersvic.com.au. 
GD Star Rating
loading...
Article source: PETA Action Alerts