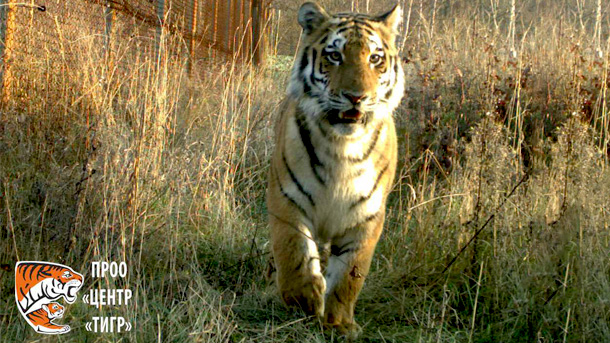 Recently, in the city of Vladivostok in Far East Russia, a wild tiger strolling along the streets caused quite a stir among the residents.
Immediately, a group of experts from the Hunting Inspection Department of the Primorsky Region and the International Fund for Animal Welfare-supported PRNCO Tiger Center caught and moved the cat to the latter's rehabilitation facilities.
He was a young male, approximately 1.5-2 years of age, with a healthy weight of 140 kg.
Young males who leave their mothers begin searching for their own individual habitat range, sometimes crossing over many hundreds of kilometers as a result. It is possible that the tiger arrived in the city and found it hard to leave on account of multiple highways, which are very difficult to cross for wild animals.
Now the tiger, named Vladik, is closely monitored while he is under quarantine. He is able to hone his hunting skills on live prey released into the enclosure.
After quarantine the animal will be moved to the large rehabilitation enclosure, where objective analysis of his behavior will be performed. Then it is planned to eventually release him far from densely populated areas so that he will not accidentally stroll along any city parks again.
A second tiger was removed from a suburb of the town of Artem (located not far from Vladivostok). This tiger, named after the place in which he was found, had killed a cow grazing at the edge of town.
Officials captured the tiger and moved him to the temporary holding facility at PRNCO Tiger Center, where he was examined by veterinarians.
This tiger, estimated to be about 3-4 years old, also turned out to be healthy. Weighing 174 kg, this is the largest tiger ever held at the PRNCO Tiger Center.The tiger stayed at the Center for only three days before being released back into the wild at the border of the Ussuriysky Nature Reserve.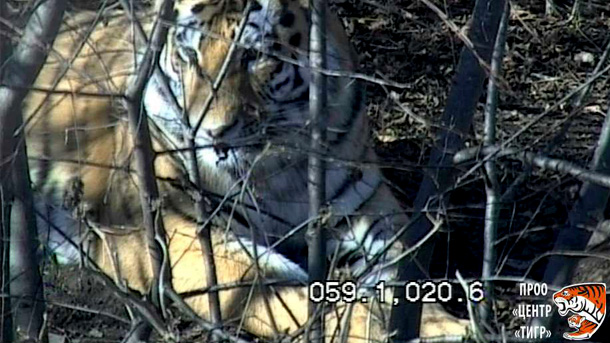 Because Artem was radio collared, all of his movements will be monitored by the Primorsky Region Hunting Inspection Department.
Our resident tiger Filippa was also following all these events as she could see animals of her own species through the net fence. Presence of adult male tigers made the young female tiger wary. She prefers to observe other tigers from a 200-300-meter distance. In any case this "social" interaction experience will be useful for Filippa.
PRNCO Tiger Center would like to express their gratitude for the joint work and cooperation to ANO "Amur Tiger Center", Land of the Leopard National Park, the Hunting Inspection Department of the Primorsky Region, ANO "Far East Leopard", Zoological Society of London, Fund "Phoenix", Wildlife Conservation Society, Amur Leopard Tiger Alliance (ALTA), WWF-Russia, JSC Transneft, head veterinarian of the Moscow Zoo Mikhail Valerievich Alshinetsky, veterinarians of the veterinary clinic "Nika", and the Primorsky State Academy of Agriculture.
–EB

GD Star Rating
loading...
Article source: IFAW