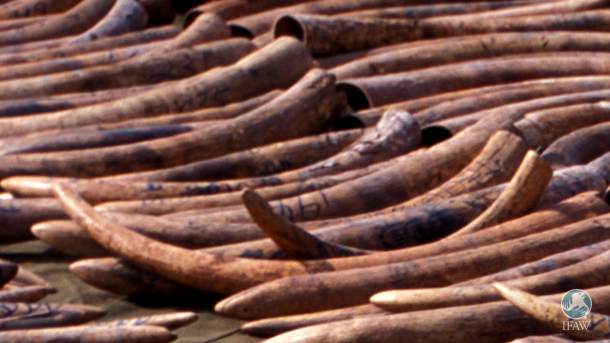 We have great news out of Oregon.
The ballot initiative, called the Wildlife Trafficking Prevention Act, or Measure 100, passed with 70 percent of Oregonians voting in favor.
Measure 100 prohibits the sale of parts and products of 12 types of imperiled wildlife including elephants, rhinos, cheetahs, tigers, sea turtles, lions, whales, sharks, pangolins, jaguars, rays, and leopards.
Oregon's triumph follows the victory in Hawaii earlier this year, and completes the 1,300-mile bulwark of West coast states against wildlife traffickers. Its neighbors to the north and south, Washington and California, both passed legislation last year to restrict the trade of endangered species products within their borders.
New York and New Jersey passed elephant- and rhino-focused bills in 2014, while earlier this year, the US Federal government finalized strong regulations that – with a few exceptions – ban the import, export, and interstate trade of elephant ivory.
Demand for elephant ivory, rhino horn, pangolin scales, tiger bone, and other animal parts is the primary force behind unprecedented poaching levels that are driving some species towards extinction. These animals are being viciously killed to supply markets with products that no one needs.
State laws like Oregon's Measure 100 are an important part of the campaign to defeat poaching. Before these measures began to go into effect, illegal ivory from recently poached elephants could be smuggled into the country and sold under the guise of "antique" ivory, with consumers being none the wiser. Just take a look at these undercover investigations from Hawaii and Oregon conducted by our friends at the Humane Society of the United States.
But, with Oregon's new law, only true, documented antiques with small amounts of ivory, rhino horn, or other endangered wildlife parts will be able to be sold. It's a virtuous cycle: The more states that enact this kind of the legislation, the fewer places smuggled wildlife can be sold; the fewer places wildlife parts are sold, the less consumer demand is triggered, which in turn reduces poaching.
US states and the Federal government are doing their part to reduce demand for endangered species, but more needs to be done. Join IFAW as we keep up this fight—here at home and around the world.
–MH

GD Star Rating
loading...
Article source: IFAW