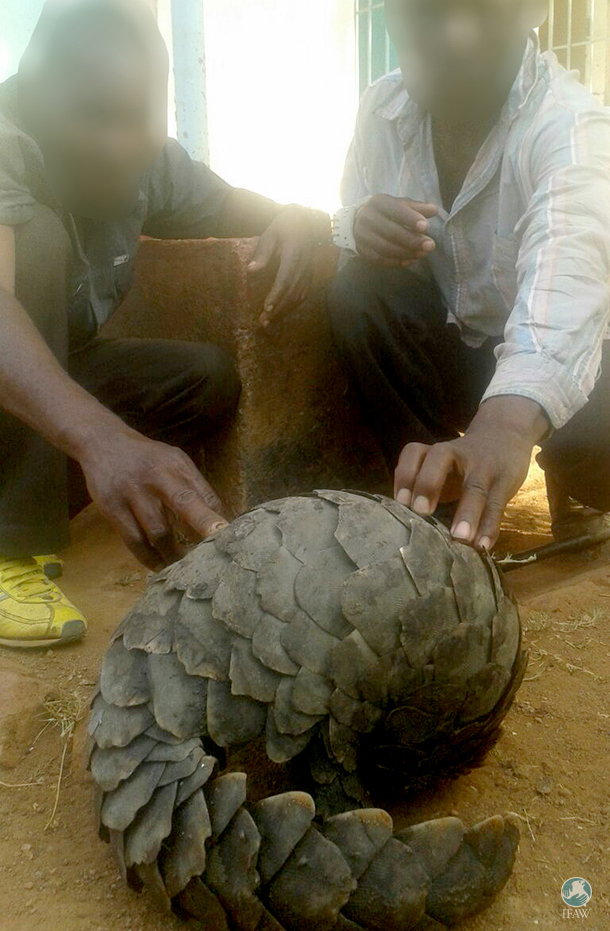 Pangolins young and old are slaughtered for their meat, scales and claws to be used as food and traditional medicines, largely in China. By the hundreds of thousands, they are the victims of the rampant global illegal wildlife trade.
IFAW-trained and supported wildlife crime investigators in Malawi and Zambia work hard to combat the illegal trade in pangolins and other wildlife, great and small. Our agents are constantly busy with undercover investigations to arrest illegal wildlife traffickers and to rescue these defenseless creatures.
We were enchanted with the pangolin IFAW's Investigations Intelligence Unit seized in late October from a wildlife trafficker.
The name "Pinecone" popped into my daughter Shannon's head instantaneously as she placed the round, mass of scales onto the ground. She thought it was an appropriate name; the unique creature resembled nothing else she could think of.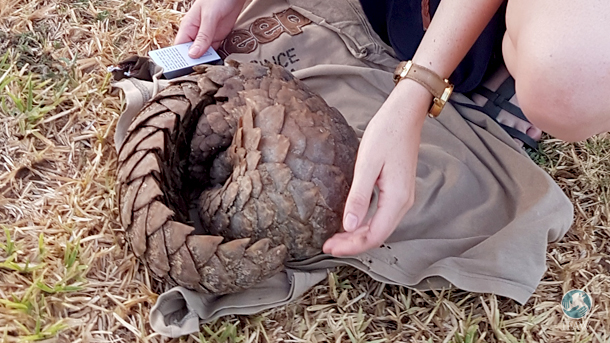 Pinecone remained motionless for quite some time until, hesitantly, he lifted his slender head, revealing quivering hands. He opened one blurry eye and spent a few seconds observing Shannon before curling back into his armored sphere. There was something heartbreaking about the vulnerability of this peculiar animal. Here he was lying curled up on a table, vulnerable and resigned. I shuddered to think of this helpless little animal in the hands of callous wildlife traders.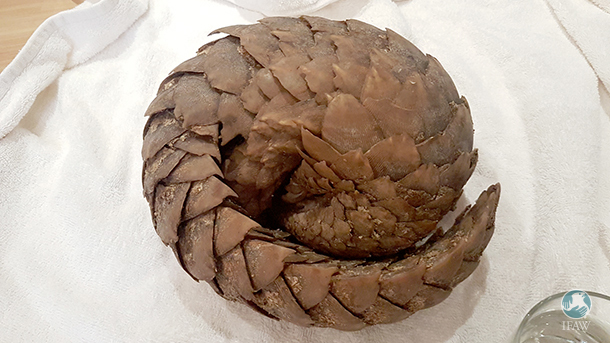 We've seen enough dead pangolins seized from wildlife traffickers to know that, more often than not, these creatures end up dying from neglect. Traffickers will allow the animal to starve and dehydrate while they try to organize a deal. Transportation conditions can be cruel and inhumane. Pinecone, for example, had been tossed into a bag of wet maize to be hidden from the authorities. This caked all his scales with wet maize, making it impossible for Pinecone to stay warm.
Believe it or not, it could have been worse. Often, a pangolin will be roughly stretched and tied between two planks, which squashes the poor creature flat, preventing it from taking the little comfort and protection it can get from curling into a ball.
Shannon looked back down at Pinecone with a renewed sense of admiration. Any creature that had managed to endure such hardship deserved every chance to live. I felt a growing sense of concern: Pinecone wouldn't budge from his ball-like position. And though he must have been dehydrated, it seemed he had no intention of taking a few steps to the water dish.
Shannon realized that Pinecone needed veterinary care so she handed him over to one of our agents so he could be taken to the nearest vet. Sadly, he died on the way.
But we're not giving up on pangolins. We refuse to accept that these marvellous and entirely unique animals are doomed to extinction because of human brutality, superstition and greed. Since pangolins cannot protect themselves, it is up to us to stand between these wonderful creatures and the criminals that slaughter them.
There is hope. IFAW, in partnership with government authorities and other non-profit organizations such as Lilongwe Wildlife Trust, Conservation South Luangwa and Game Rangers International, has ensured that dozens of criminals have been prosecuted in 2016 for pangolin-related crimes.
In addition, many pangolins have been successfully rescued and released back into the wild of Kasungu National Park, including this lucky fellow.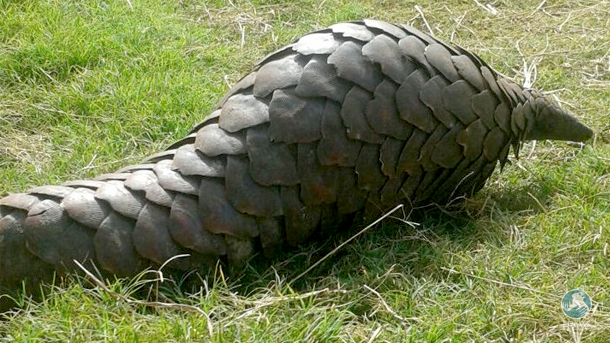 My task is to be wholly focused, resourceful and analytical in order to ensure that the perpetrators of these horrific deeds are tracked down, arrested, prosecuted and appropriately punished. IFAW-sponsored wildlife crime investigators and elite rangers are doing just that.
Despite our successful convictions this year, court processes can be slow and are often interfered with by corrupt individuals. We have 18 outstanding cases against pangolin traders that date back to August 2016. It is my singular goal to see all of these cruel traffickers appropriately punished.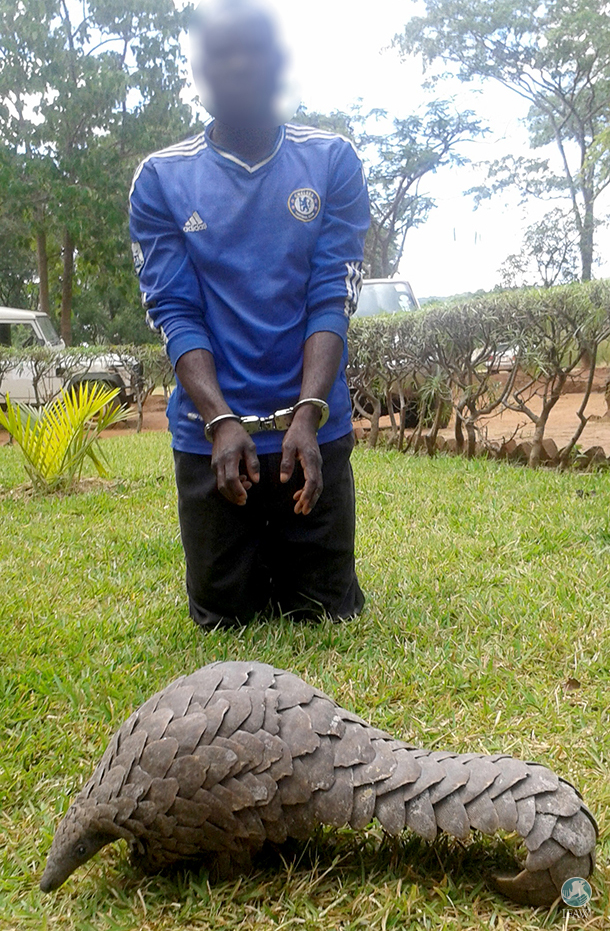 Should we fail to effectively address this scourge of poaching and illegal trade, our entire pangolin population will be wiped out in the very near future. Not only does the pangolin play a role in the ecological balance of our natural systems, but our work has a profound moral foundation. It would be wrong to allow these shy, gentle creatures to be wiped off the face of the planet so that cruel traders can reap illegal profits.
–ML
GD Star Rating
loading...
Article source: IFAW