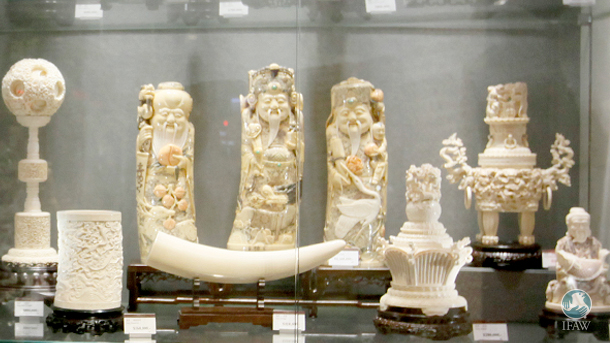 California's ivory ban has withstood a legal challenge, further cementing the role of states in protecting elephants from extinction. The lawsuit, brought by the Ivory Education Institute, argued that lawmakers overstepped their bounds in passing Assembly Bill 96 last year, which clamped down on illegal ivory sales in one of America's biggest markets. In a terse decision, the Superior Court of California rejected the pro-trade group's claims and declared that the statute is constitutional.
California is a key member of the Western bloc of states that have shut the door on wildlife traffickers. AB 96 bans most sales of ivory and rhino horn, while legislation in Hawaii and ballot initiatives in Oregon and Washington have addressed an even broader suite of dozens of endangered wildlife parts and products ranging from elephant ivory to seal pelts to pangolin scales. Elephant/rhino bills were passed in New York and New Jersey in recent years, and several other states are considering similar measures.
The US federal government has also made serious strides on anti-poaching and anti-trafficking efforts, both in Congress (exhibit A: the bipartisan END Wildlife Trafficking Act) and the White House (exhibit B: the US ivory ban and the broader National Strategy to Combat Wildlife Trafficking).
But state reforms close tricky loopholes and—should the incoming federal Administration choose to alter its approach—create a crucial backstop for law enforcement efforts.
This latest victory helps set the stage for successful legal defense efforts elsewhere, in the event that traders turn to the court system to undercut popular reforms.
Consumer demand for African elephant ivory is driving mass poaching of these incredible animals, causing populations to plunge in recent years. By stopping trade at every level – local, state, national, and international—we can take the profits out of poaching, and bring elephants back from the brink.
–PL

GD Star Rating
loading...
Article source: IFAW