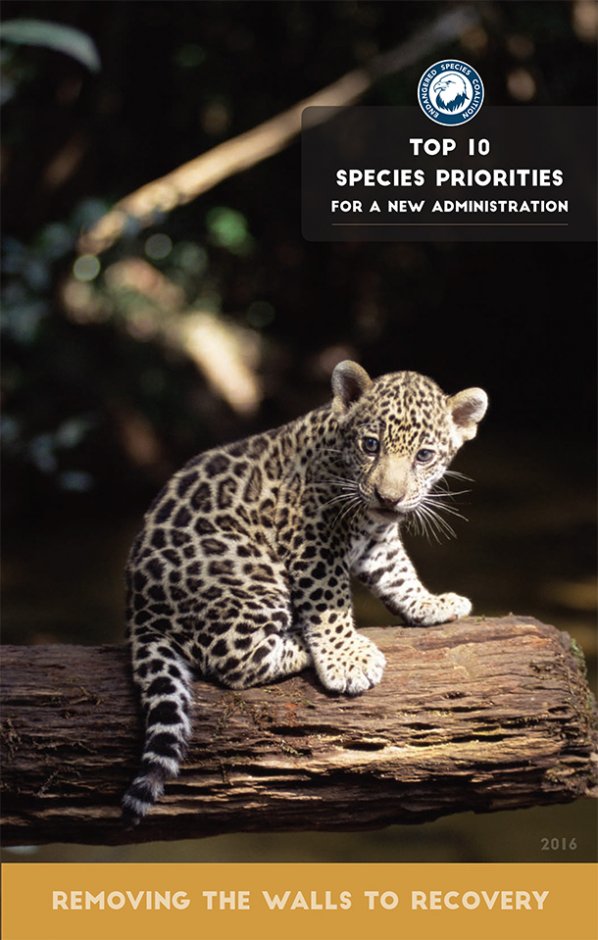 A new year – and a new face in the White House – presents an opportunity to think about our conservation resolutions. With that in mind, today IFAW and the Endangered Species Coalition released our new report titled "Removing the Walls to Recovery: Top 10 Species Priorities for a New Administration," which details some of the animals and plants that most need protection in a changing world.
You can read the full report here.
You'll be more familiar with some (African elephants, wolves) than with others (sage-grouse, vaquita) but all of them play important roles in their ecosystems and are under threat from human activities.
Finding ways to step up for these species will have a domino effect for other animals: Cracking down on elephant ivory poaching and trafficking also helps to safeguard rhinos, giraffes, and lions; protecting yellow-faced bees means protecting other pollinators that are so vital for crops and natural plant life; shielding elkhorn coral will pay immense dividends for ocean reefs' mind-boggling array of plant and animal occupants.
None of this happens in a vacuum. We need the Trump Administration and Congress to recognize the links between cause and effect – between fossil fuel abuse and climate change, between predator extermination programs and the collapse of the food web, and much more. If they connect the dots, our country has the opportunity to be the world's environmental leader once more. Let's make this resolution stick.
–PL

GD Star Rating
loading...
Article source: IFAW