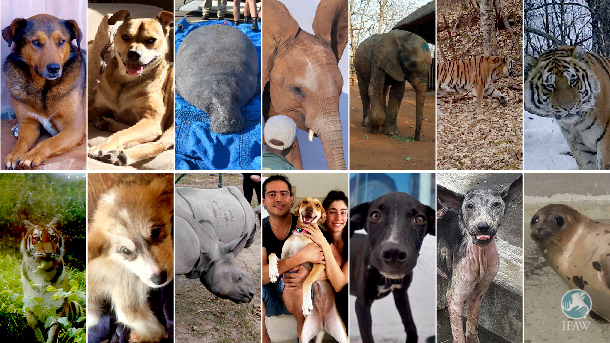 Reading this blog, you get to know a lot of animals IFAW has rescued or helped by name. Here is a list of some who have graced this blog over the past year.
Vaalie: Providing care again for a dog CLAW treated 9 years ago
Cutie: Cutie endures illness, injury before finding forever home
Washburn: Rescued manatee released back to native Florida waters
Muchi and Nkala: Elephant orphans moved to secured boma for reintegration into wild
Kakaro and Kasewe: Two new calves admitted to GRI-Elephant Orphanage Project
Zolushka: Rehabilitated Amur tiger Zolushka has shed her tracking collar
Borya and Svetlaya: Anticipated pairing of rehabbed Amur tigers
Fillipa: RUSSIA UPDATE: Amur Tiger Filippa shows her stripes
Molly: Northern dog puppy Molly beats the odds
Purabi and Dwimalu: Two rehabilitated rhinos released to wild in Manas
Kiki: Kiki, rescued mother to 10 puppies, has been adopted
Lupita: Hungry, abandoned Lupita recovers, is adopted
Spirit: Bali dog Spirit fully recovered, awaiting adoption
Frank Sealnatra: Rescued harp seal released off Cape Cod

GD Star Rating
loading...
Article source: IFAW