Duck hunting season is upon us, which means thousands of Australian waterbirds are facing an agonising death on the wetlands at the hands of shooters.
---
To help raise awareness of their plight, PETA is asking Aussie rock band Hunters Collectors to consider an animal-friendly namelift.
PETA's letter to the group's members outlines the reality of hunting and asks them to align their band with an image of compassion, not killing.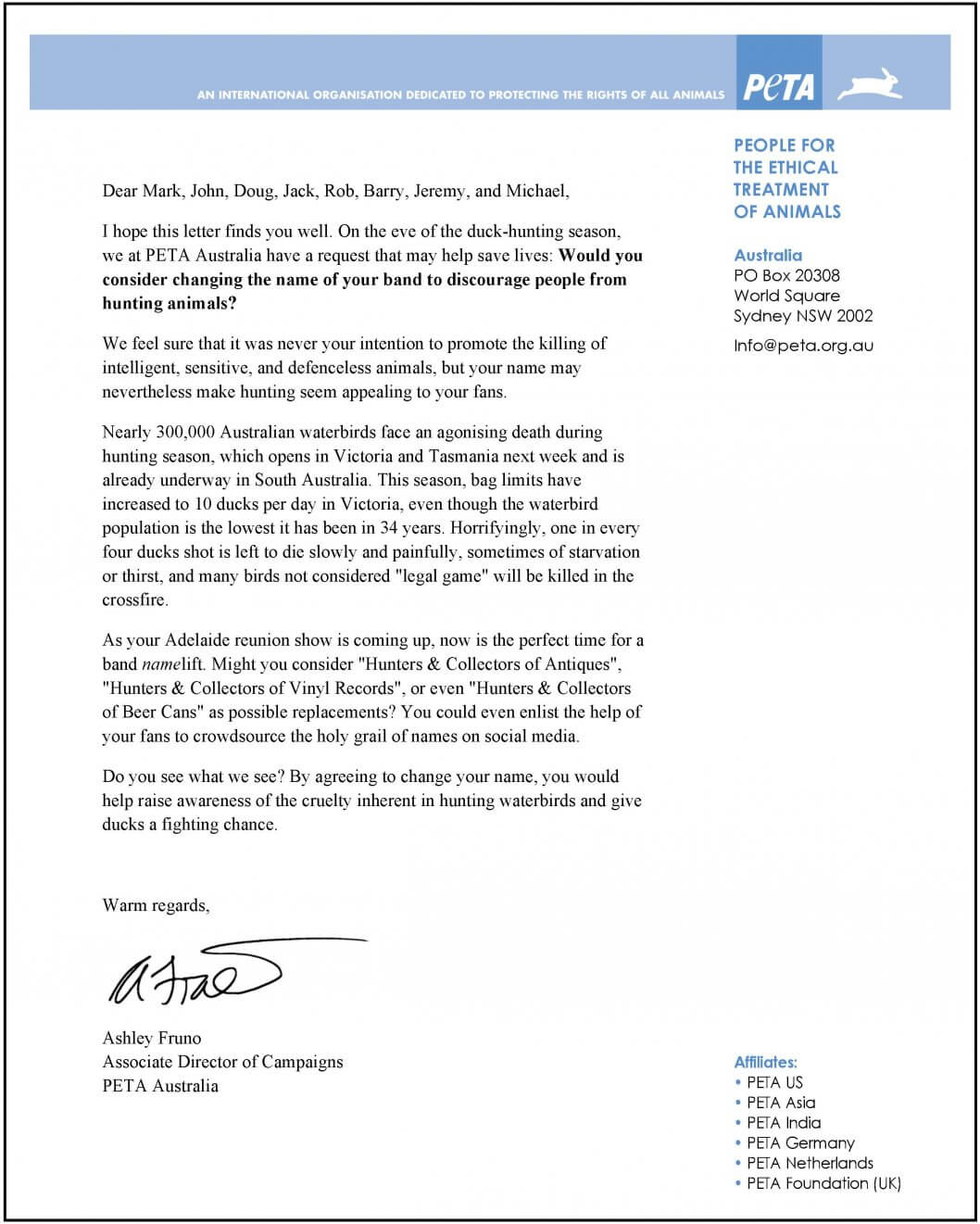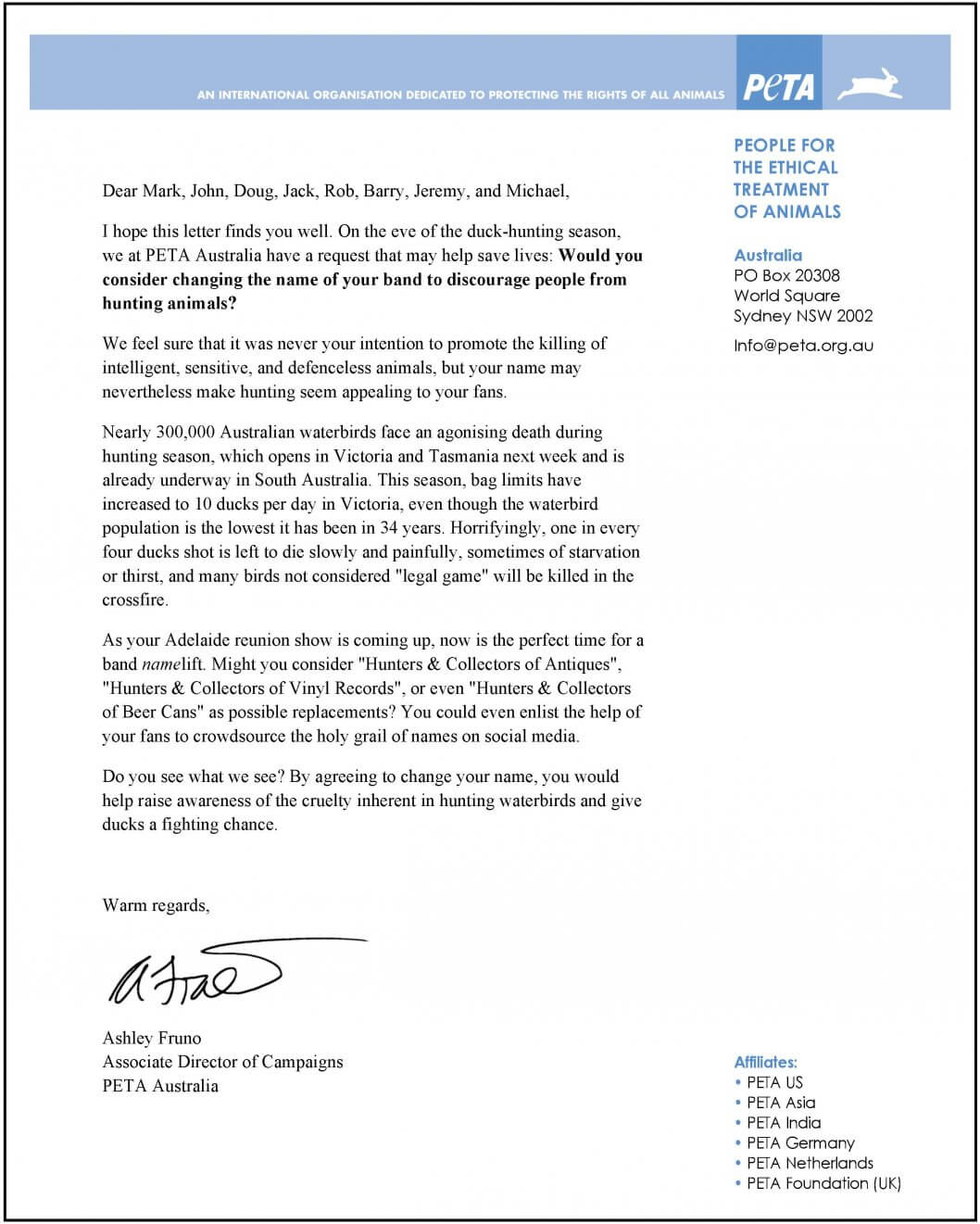 "Changing its name would be a win-win situation for the band", says Ashley Fruno, PETA's associate director of campaigns. "The name would no longer be synonymous with animal suffering, and the move would help persuade people to aim for less violent hobbies."
GD Star Rating
loading...
Article source: PETA Files