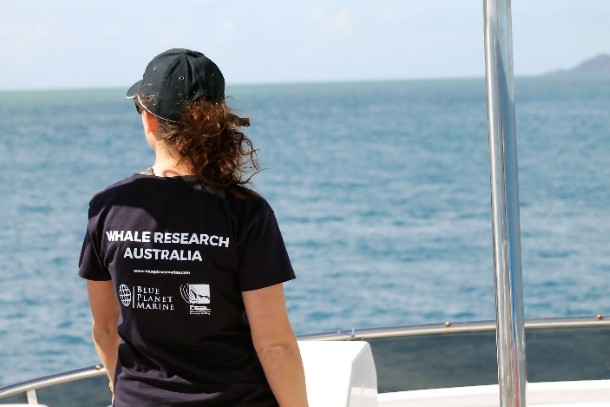 In 1979 Australia adopted an anti-whaling policy, permanently ending whaling in Australian waters. At the same time Australia started to focus heavily on working towards the international protection and conservation of whales.
This work on protection and conservation continues to this day, and we have an opportunity for you to get hands on experience.
IFAW is delighted support the Blue Planet Marine team work to help safeguard whale populations in the southern hemisphere for future generations and we are even more excited to invite you, to help participate in this vital research!
In the Great Barrier Reef Whale and Dolphin Research Programme, you will work alongside world-class scientists from mid-July to mid-September as they study humpback whales in one of the most beautiful places on Earth.
Sign up as a citizen scientist at gbr.blueplanetmarine.com.
If that doesn't inspire you to jump on board, then perhaps this blog from Lesley Douglas, MSC. Marine Scientist will!  –RK
Like other whale species, humpbacks were hunted until they were remnants of their former populations. With protection from whaling, some populations of humpback whales appear to be recovering well. For others, there is doubt.
The South Pacific is home to several populations (breeding stocks) of humpback whales. This includes the South West Pacific breeding stock, which consists of sub-stocks from a variety of South Pacific Islands. Together these whales represent a relatively strong and growing population. It's a different story, however, if you consider each sub-stock in turn. It is possible that the growth of one sub-stock is masking the decline of another. This uncertainty has left the International Whaling Commission (IWC) and the International Union for the Conservation of Nature (IUCN) unwilling to make recommendations about how to manage these whales. They feel we simply don't know enough to make good conservation management decisions about humpback whales in the south west Pacific. And you know what? They're right.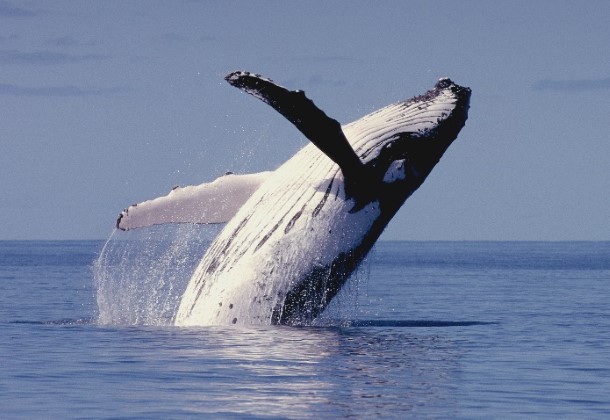 We don't know if the breeding sub-stocks of these south west Pacific humpback whales should be managed together or as separate populations. It's like trying to put together a jigsaw puzzle without all the pieces. It's just not going to work well. The Scientific Committee of the IWC agrees, and has identified investigations into stock structure as priority research for these populations.
Blue Planet Marine (BPM) and the Cetacean Ecology and Acoustics Laboratory (CEAL, from the University of Queensland, Australia), are working hard to solve a piece of this puzzle and enable the IWC and IUCN to be more sure of their conservation management decisions, but we need your help.
Our work is based on the east-Australian sub-stock of humpback whales, which appears to be one of the fastest growing populations of humpback whales in the world. With an estimated population of around 24,500 whales and a strong growth rate, it's a bit of a superstar, but it may not be all that it seems. We don't know how it 'mixes' with other sub-stocks in the region. In essence, we don't know where to draw the lines between sub-populations and how many whales should belong in each. Pretty fundamental stuff when you're talking about managing populations.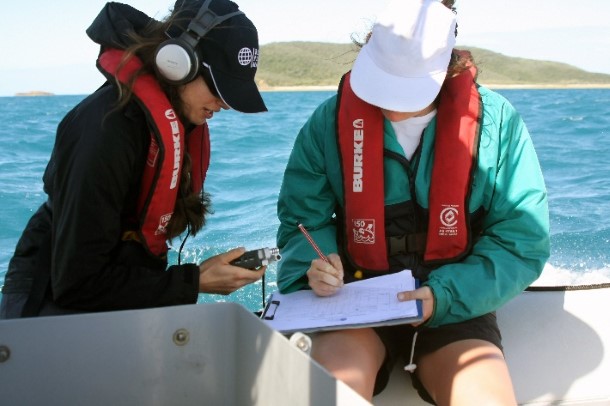 IFAW supporters can help by joining us as research assistants on our research programme. Between July and September each year, BPM and CEAL conduct research on the Great Barrier Reef (GBR) – an area where east-Australian humpback whales come to breed and calve before migrating south to their Antarctic summer feeding grounds. Over this time, we collect data to: identify areas of the GBR that are most important for humpback whale breeding activities; gather information regarding the structure of the east Australian humpback whale sub-stock; and gain a better understanding of whale communications and the potential for anthropogenic impacts within the breeding grounds of the GBR.
The Programme has been carefully designed by scientists at BPM and CEAL. Based from three research vessels, it intentionally coincides with the peak of east-Australian humpback whale migration. With your help, the Programme will fill the knowledge gaps and help the IWC and IUCN make decisions about how to best manage these amazing animals to become the thriving populations we all want them to be.
To learn more about the Programme and how to secure your place with us visit gbr.blueplanetmarine.com. Book by May 4 and take advantage of our special discounted rate.
–LD
GD Star Rating
loading...
Article source: IFAW