Yuri Kolokolnikov, one of the actors in the hit television series Game of Thrones, recently visited the International Fund for Animal Welfare (IFAW) Orphan Bears Rehabilitation Centre (OBRC) with his daughters in tow.
He had managed to carve a couple of days out of his busy shooting schedule and brought the girls – Taisia (10) and Sofia (6) – from St. Petersburg to the village of Bubonitsy to show them conservation in action.
Read: Orphan bears exploring outside
Of the nine bear cubs at the Rehabilitation Centre, five of them had been living at the Center since February or March and were already moved to the enclosure. The other four bear cubs that had been brought to the Center in late April were twice as small, although they were the same age as the other cubs (four months).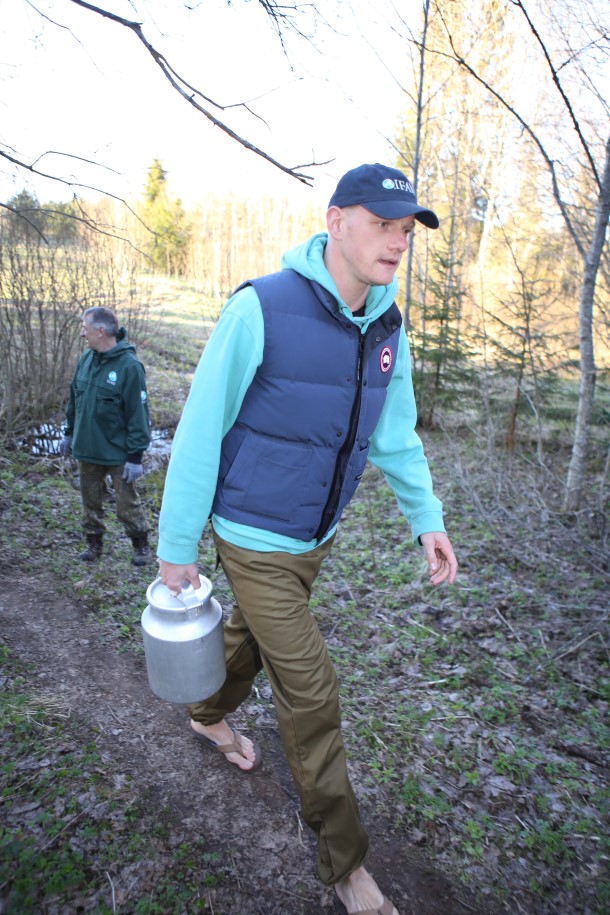 Yuri joined Masha Vorontsova, Regional IFAW Director for Russia CIS, in feeding the bear cubs, which included hauling a heavy canister of freshly cooked thin porridge to the enclosure.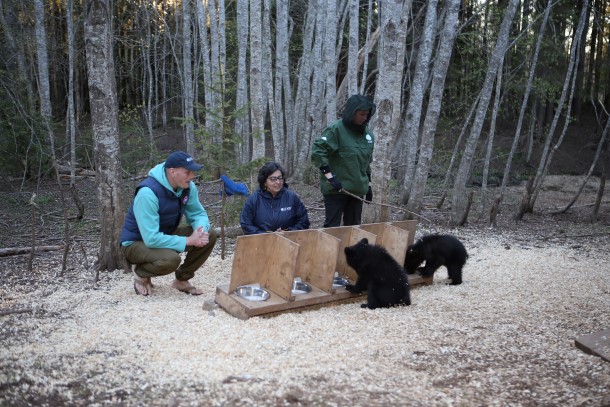 He and his daughters also had to quickly learn the rules of behaviour in the enclosure, namely not to talk or be seen by the cubs. Rehabilitation depends on these bears developing a wariness of humans.
Yuri Kolokolnikov and his daughters were delighted with their visit to the Centre and hope to get acquainted with other IFAW projects.
–EZ
GD Star Rating
loading...
Article source: IFAW