What would you say if you were sitting across from the hunter who killed Cecil the lion at a dinner party?
Filmmaker Mike White (School of Rock, The Good Girl etc.) pondered that very question when writing the screenplay for Beatriz at Dinner in the summer of 2015 around the time of Cecil's unfortunate death.
The movie opens in New York and Los Angeles today.
This tragedy became the concept for the movie starring Salma Hayek as a compassionate healer immigrant from Mexico simply named Beatriz and John Lithgow as an American trophy hunting billionaire real-estate developer named Doug Strutt. The two opposing characters have a chance meeting at an elegant dinner party and their differences quickly ignite into an explosive clash.
During a recent phone interview, writer Mike White shared his thoughts on the film's creation.
"I think animals are the true underdogs of our time," he says.
We discussed a powerful moment in the film when unrelenting Beatriz challenges Strutt to take the high road and to try saving things rather than killing them. "The true heroes are the people who clean up the mess after it's all over – the ones who heal the wounds. Making that person the hero of the movie is something that I find exciting."
For those of us in the conservation space, it is easy to align with the values of a character like Beatriz, but Strutt makes a powerful point too – namely that the world is dying and we might as well enjoy ourselves. Given seemingly insurmountable challenges like climate change and species decline, why should we still care about conserving wildlife? For White, he shared that he does not know how to live in a world without caring, "If you give up hope for the future of our world and species, to me, it's like staring into the abyss."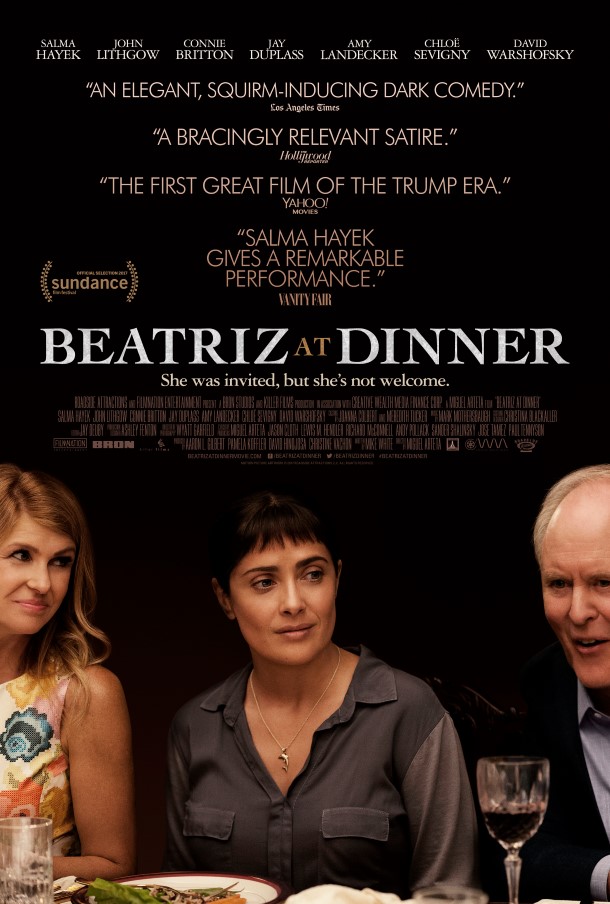 When we spoke last week, he had just returned from a trip to South Africa where he was lucky enough to see wildlife in their natural environment. His experience provided another opportunity to ponder the justification of trophy hunting, "To see an animal in the wild now is such a unique, intense experience. It's so beautiful. I don't understand the impulse to kill that thing and take its head home. I don't understand the thrill of it."
What does White want us to take away from Beatriz at Dinner? "My hope is that like-minded people who do feel like Beatriz in certain senses will get some kind of catharsis from the movie and feel that the movie speaks to them in some way. And the people who don't feel like her – my hope is that some element of it jostles them or has some kind of impact." 
–KB
GD Star Rating
loading...
Article source: IFAW