Tiger populations around the world face a number of increasing challenges in the struggle for their place in the wild. Human encroachment into habitat. Poaching. Hunting. Private ownership.
These are a few of the mounting obstacles threatening tigers, both wild and captive.
International Fund for Animal Welfare carries a long history of work in our continued fight for the survival and wellbeing of all tiger species. Whether rescued from poachers or confiscated from private owners in the United States, IFAW has remained consistent in protecting tigers.
Population Conservation
In the Russian Far East, IFAW partnered with Trans-Regional Non-Governmental Organization Center for Rehabilitation of Tigers and Other Rare Animals (TRNGO) and the Russian government to secure critical landscapes for endangered Amur tigers. It was in 2006 when we helped form two national parks, responsible for providing the landscape for our rescued, rehabilitated and released Amur tigers. It wasn't even thought possible to successfully release a rescued Amur tiger back to the wild, nevertheless, we pioneered with TRNCO and in 2013, Amur tigress Zolushka, "Cinderella" in Russian, was released into a secure habitat.  Not only did she survive, she thrived and even reproduced in the wild.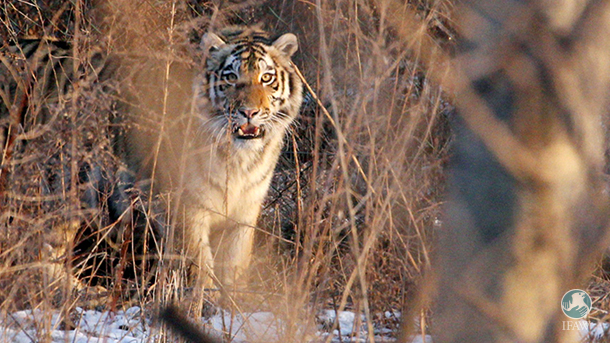 Two years later, Zolushka was the first ever released Amur tiger to give birth in the wild, a milestone success for any animal released back to the wild. And more to the point, her cubs added a critical increase of numbers to the overall Amur tiger population.
With the proof rehabilitated Amur tigers could be released back to the wild, IFAW assisted in the largest ever release of Amur tigers into the Russian Far East.
Then, in late spring of 2017, two more rescued tigers, Filippa and Vladik were released. Both are doing well by all reports.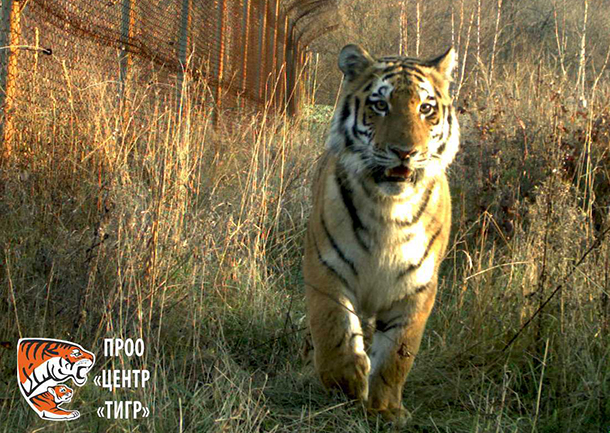 Following in Zolushka's footsteps, another tigress, Svetlaya, was captured in May of this year with at least one cub by a carefully placed camera trap.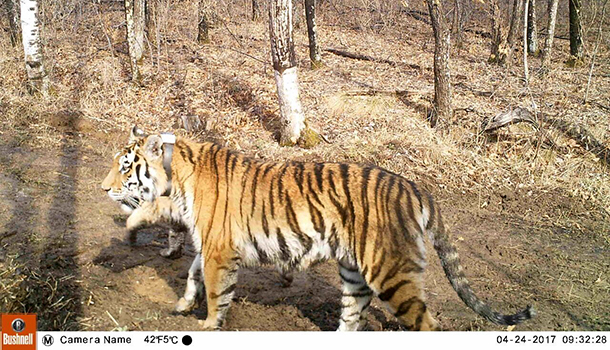 Landscape Conservation
IFAW has taken a global, holistic approach to tiger conservation, which includes making a positive impact on landscape and communities surrounding critical landscapes to tiger populations. IFAW has partnered with Wildlife Trust of India (WTI) to protect tigers in India. Manas National Park, located in northeast India, is home to the largest remaining wild tiger population in the world. IFAW helped triple the size of Manas NP, which is a protected area and native tiger habitat. Through the formation of Sariska Tiger Reserve, IFAW-WTI paved the way for the reintroduction of tigers after local tiger populations were wiped out by poachers.
As previously stated, IFAW also helped establish two national parks in the Russian Far East. Those parks are now home to a growing population of wild Amur tigers. With space to roam and reproduce, there is hope for the Amur tiger species.
Community Successes
Human populations, in India particularly, continue to grow and conflict with wildlife over land and resources continue to pose a threat to the survival of the species. For tigers, contact with communities near their territory means potential harm to both humans and tigers. IFAW-WTI works with local communities in mitigating such interactions. One tiger who strayed close to a community in near Manas National Park became a concern for the community. The decision was made to relocate the tiger back into the park, and he would be monitored via satellite collar. Until the collar released as programmed, the IFAW-WTI team was able to determine he had survived over 3 years without coming into contact with another community. We celebrate this story and it encourages us that humans and wildlife can coexist. IFAW-WTI experts were able to work alongside local government officials and provide the expertise and technical oversight for moving such an animal.

Combatting Private Ownership of Tigers
It is estimated that there are more than 10,000 captive big cats in private hands across the country. In addition to being kept in deplorable conditions, these animals—many of which are not subject to reporting or documentation requirements under current federal and state law—threaten public safety, place first responders in harm's way, and drain financial resources from local police and emergency departments. IFAW's Big Cat Public Safety Act, if enacted, will protect animals and people alike throughout the US.
Our Big Cat Safety Act seeks to close loopholes that allow private possession of big cats by unqualified individuals. You can sign the petition here and tell Congress to protect big cats.
As the public increasingly rejects the exploitation of big cats for entertainment and tourism, calls for essential protections in the wild, and acknowledges that apex predators are not pets—both in the US and abroad—it is time to take the next step and bring an end to the dangerous exotic animal trade. I look forward to working with you to pass this critical legislation and protect big cats.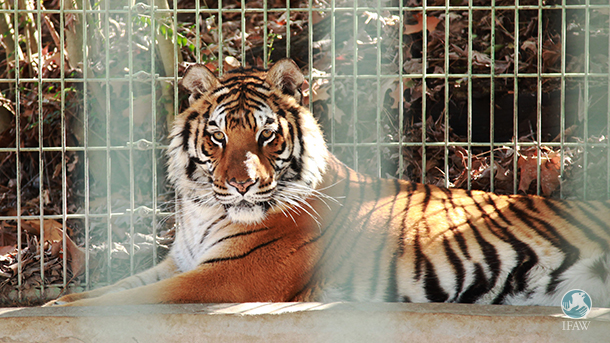 Your Role
At IFAW, we value partnerships and understand that we accomplish a great deal more as a group, than as individuals. Together, we can create a better world for people and tigers.
Here are ways you can help:
1)      Advocate for protection for big cats, like tigers. Our Big Cat Safety Act seeks to close loopholes that allow private possession of big cats by unqualified individuals. You can sign the petition here and tell Congress to protect big cats.
2)      Join IFAW's work to conserve landscape and species populations by giving monthly. Your donation will provide critical support to threatened species, like tigers, around the world.
3)      Commit to practice #safeselfies and pledge to avoid dangerous and harmful interactions with wildlife.

GD Star Rating
loading...
Article source: IFAW