Today, the New York State Department of Environmental Conservation (DEC) destroyed almost two tons of illegal ivory confiscated through state enforcement efforts. I was honored to represent IFAW at this important occasion. 
It was the third event of its kind in the United States, starting in 2013 with a massive crush of six tons of federally confiscated ivory outside of Denver, Colorado. Since then the federal government has passed significant restrictions on import and export of ivory into the US, and seven states have taken the additional measure of banning ivory sales within their state.  And New York – once the national hotspot for ivory markets — was the pioneer in these efforts.
This crush of elephant ivory – in the form of tusks, trinkets, statues, jewelry and other decorative items – was planned by the State of New York and the New York-based Wildlife Conservation Society.  It brought together over a dozen wildlife conservation groups, government agencies, and private companies to support the critical message that ivory's true value is on living elephants in the wild. Additionally, celebrities like musician and IFAW ambassador Mick Fleetwood, actress Kristin Davis, and Food Network host Katie Lee were there to be a part of the excitement and to help amplify the message to the media and their followers.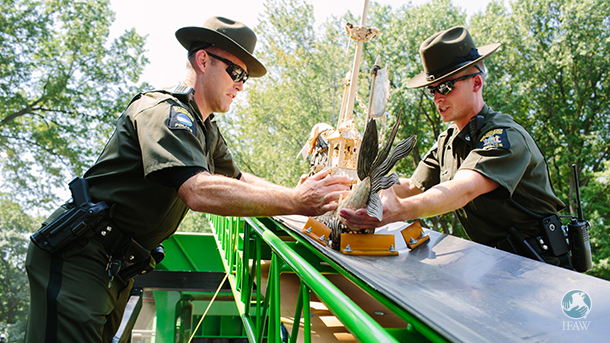 The crush happened in Central Park at 10:30 am while the public gathered to watch. Government officials discussed the importance of banding together to save elephants before it is too late, and the hosts acknowledged IFAW and the other groups that have been critical in helping to pass the state and federal bans.
The talks were followed by a ceremonial promenade of invited guests lining up to place individual pieces of confiscated ivory onto the conveyer to be crushed into tiny shards and ivory dust.

Overall the mood was a mix of celebrating the success of this important ban with the destruction of the seized items, countered by the somber recognition of how many elephants needlessly died so that these luxury items could be made and sold to uncaring or unknowing buyers in the first place. 
Today's crush sends a clear message that New York will not tolerate wildlife crime that threatens to wipe out Africa's dwindling elephant population. And all the partners and citizens gathered for the crush today showed their support for that vital message.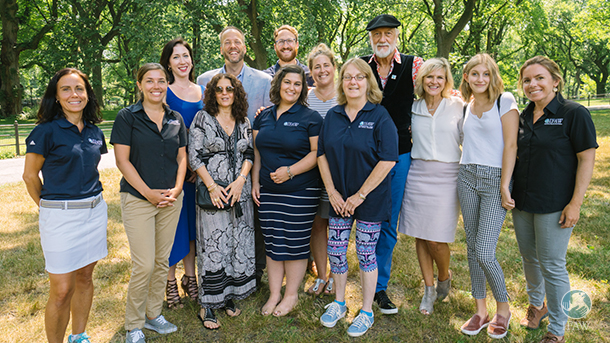 Hopefully the message is heard by the poachers, the traffickers, and the buyers of ivory.  We must work together to break all three links of this illegal trade. IFAW and all the partners gathered here today are clearly committed to doing just that.
— JF
GD Star Rating
loading...
Article source: IFAW