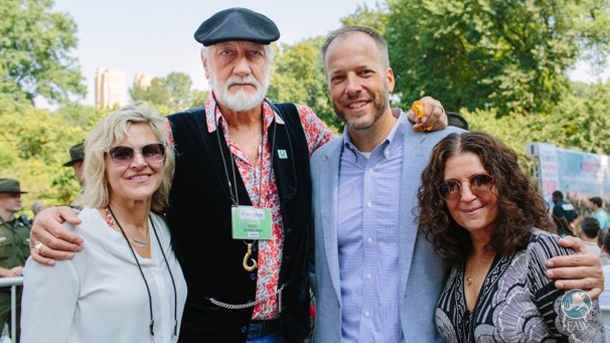 Last week in New York, musician and IFAW ambassador Mick Fleetwood joined his ex-wife, IFAW ambassador Lynn Fleetwood and their daughters, Ruby and Tessa, to witness the destruction of two tons of confiscated ivory in New York's Central Park.
It was the latest step in a remarkable journey with IFAW, as the Fleetwoods share their voice to save elephants. It began two years ago in Kenya, when Lynn visited IFAW's project in Amboseli National Park and fulfilled her lifelong dream of seeing elephants in the wild. This experience stoked her passion to get more involved with the conservation of this magnificent species. 
The poaching and wildlife trafficking industries thrive on secrecy and public ignorance, so one of our greatest weapons in the fight against this menace is visibility—shining a spotlight directly on the problem, inspiring activism and helping people understand that their choices can mean the difference between life and death. The Fleetwoods have poured enormous energy into that task.
When Lynn returned home from Amboseli, she curated an exhibit of her beautiful Africa photographs at Fleetwood's General Store Art Gallery on Maui, raising awareness of the elephant crisis, and in turn, inspiring Mick to learn more.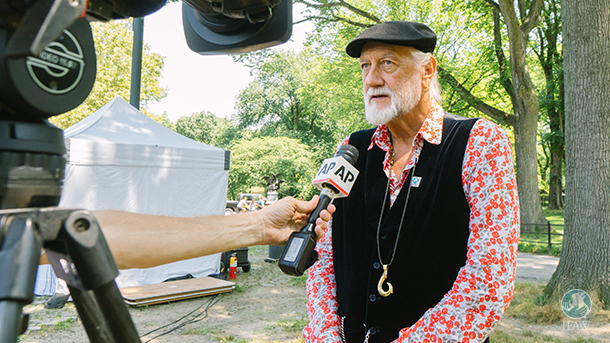 Last year, Lynn and Mick joined forces to support state legislation in Hawaii that protects elephants and a suite of other imperiled wildlife species – including, rhinos, tigers, and Hawaiian monk seals – by stopping the trafficking of their parts and products. Lynn joined IFAW and other groups in lobbying state representatives at the Hawaii State Capitol in support of the legislation. Lynn and Mick then hosted a reception at Fleetwood's on Front Street in Maui to engage business and community leaders in the effort.  And over the months that followed, they enlisted their friends across the Islands to get involved in the campaign, including support for an open letter in support of the bill, which ran in Hawaii's biggest newspaper.
Lynn and Mick were thrilled when the bill passed the legislature and was signed into law, but their involvement didn't end there. Lynn continued to hold photo exhibits to raise awareness for wildlife conservation and engage new supporters in IFAW's work. Mick generously designated IFAW as the benefiting charity of sales of the Rumours icon snare drum.
As parents, Lynn and Mick are committed to instilling strong values in their girls and being active philanthropists. The New York Ivory Crush presented just that occasion, allowing the family a shared experience to shed light on the continuing elephant crisis and the importance of getting involved.
The Ivory Crush was a bittersweet event, with IFAW and a dozen other conservation groups banding together as a unified force to stop the unnecessary killing of elephants, yet it also showed that elephants are still being killed for ivory products no one needs. Lynn is more committed than ever to continue to fight for elephants, stating "When I put the carved piece of ivory on the conveyor belt to be crushed, I felt like I was really giving a voice to all the elephants and letting the world know that we will not stop until they are safe."

This week in New York, I found it truly inspiring to step back and see how one magical trip with the elephants in Kenya inspired the entire Fleetwood family to generously dedicate their time and talents to help protect elephants for future generations… from Kenya to Maui to Los Angeles, and now New York.  We are all very excited to see where this journey takes us next.
–DG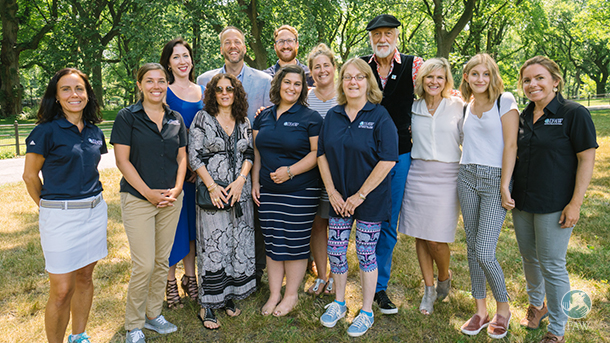 GD Star Rating
loading...
Article source: IFAW