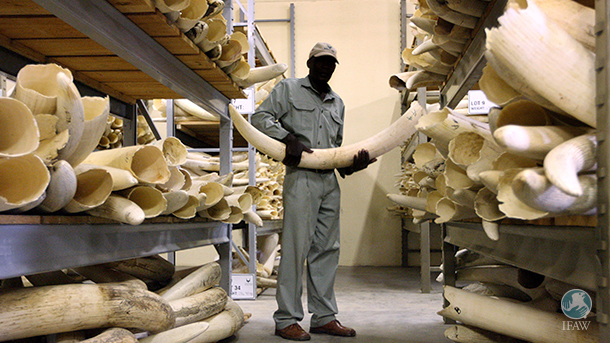 I have never felt as optimistic for elephants as I feel today on this World Elephant Day 2017.
For me, in the past 10 years, World Elephant Day has not been a day for celebration of this beautiful and intelligent animal, but rather a day filled with heightened fear for their survival.
In Kenya elephant poaching incidents spiked seven-fold from 2007 to 2010..
In the spring of 2012 poachers with automatic weapons gunned down hundreds of elephants in Bouba Njida National Park in Cameroon..
Over 100,000 elephants were killed for the ivory trade from 2010-2012.
In 2011, Malaysia intercepted four large illegal shipments amounting to nearly eight tons of ivory in a span of 10 months.
2011 was coined "the worst year for elephants" with the highest volume of ivory seizures.
A study found that 62 percent of forest elephants have disappeared.  
In the last 10 years African elephant populations saw the worst decline…mainly due to poaching.
In the 1970s to mid-80s, during the last great elephant poaching crisis, Africa lost more than half of its elephant populations. In a decade and a half, roughly 800,000 animals were killed to supply the ivory trade in Japan. In response, the world put in a global ban on the international ivory trade in 1989.
At the time, the trade ban collapsed ivory markets across Asia, thus reducing both the price for ivory and the incentive for poaching. For a while, elephants in many parts of Africa started to recover.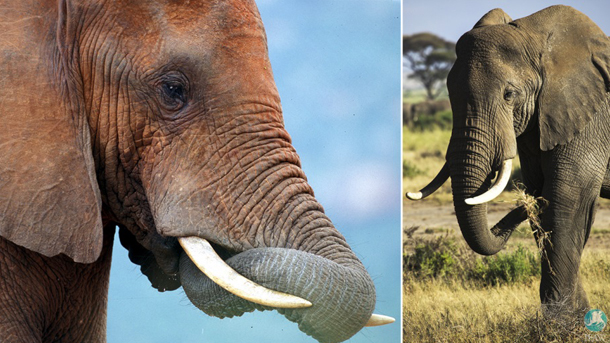 But sadly, CITES – the international conservation convention charged with regulating the trade of endangered species – approved two sales of ivory to Asia; 50 tons to Japan in 1999, and 108 tons to China and Japan. The legal sales essentially undermined the international ivory trade ban.
Although the legal ivory sold came from elephants who died from natural causes, when it reached the markets it quickly whetted the desire of consumers – particularly the hundreds of millions with buying power in China.   
The legal ivory sale removed any stigma attached with ivory trade and created a grey market which confused consumers and provided cover for illegal trade.
Appreciation of the craftsmanship in ivory carving shifted the view of ivory as merely a material.   
Ivory was increasingly coveted as "white gold" for decorating, collecting, gifting, bribing and even investing in.
The price of ivory skyrocketed, yet stores could not keep enough on shelves.
In a shopping mall near Beijing, one licensed ivory shop quickly saw 21 unlicensed shops spring up around it.
Out of the 158 ivory trading outlets IFAW investigators visited in 2011, 101 did not have a license.
Sixty percent of the licensed ivory shops continued to engage in illegal trade.
One licensed ivory trader in Fujian smuggled an astounding seven tons of ivory from poached elephants in Africa in one year.
Compounding confusion around the world
As noted, many people mistook this renewed market availability of ivory for the legality of the trade, and shop owners were able to use the confusion to mask illegal ivory dealings.
Compounding the confusion, a poll IFAW commissioned in 2007 found that 70 percent of the Chinese thought Xiang Ya – elephant teeth in Chinese – naturally fall off and the animals don't die.  
Just this year in the EU, only 42 percent of people surveyed were aware that elephants are brutally killed for their ivory, and 24 percent thought that elephants do not die when their tusks are taken. 
Only 42% of EU people are aware that #elephants are brutally killed for their #ivory. 24% are unaware! #NoIvoryInEu https://t.co/IJpYYsRyxO pic.twitter.com/bjWAJ1Vm4K

— IFAW EU (@IFAWEU) July 3, 2017
Awareness and action leads to positive change
From 2009 to 2013, IFAW's public outreach campaign, "Mom, I have Teeth" penetrated 75 percent of urban China in four years and reduced the demographic with the greatest inclination to buy ivory from 54 to 26 percent.
However, while public outreach can erase ignorance it cannot stop greed. To really hurt the criminals, who have long benefited from the high-profit low-risk nature of the industry, the answer is to make ivory trading illegal in all circumstances.
Banning the ivory trade would remove the ambiguity of the grey markets and support enforcement by putting the burden of proof on the trader. A clear policy, combined with vigorous enforcement and meaningful penalties for violators, would stigmatize ivory consumption and support demand reduction efforts. 
A ban in the trade of ivory is a position overwhelmingly supported by people around the world.
 EU citizens are currently calling for a ban of all domestic ivory sales and 90 percent of Europeans interviewed say they have no desire to buy ivory products.
Australia is likewise calling for a ban, and there's a strong correlation when residents understand how the ivory (or rhino horn) is obtained. 96 percent of Australians are uninterested in buying these products when they understand an elephant (or rhino) was killed.
The US finalized its near-total ivory ban in 2016, underscoring its commitment to end its role as one of the largest world markets for ivory and wildlife trade. Individual states are implementing stricter laws every day.
China made the historical announcement to close down its commercial ivory markets by the end of 2017. Since then, one–third of legal ivory trade licenses have been revoked and ivory prices are dropping across Asia. Many traders are looking for ways to get rid of their stocks.
95% of the British public has declared they would not want to buy ivory, and since we know that many people now feel uncomfortable owning tusks, carvings or trinkets made from ivory, IFAW UK is currently accepting all unwanted ivory items through the Big Ivory Surrender campaign.
On this World Elephant Day, I want to celebrate the global momentum to close down all ivory markets wherever they are.
Please make the Ivory Trade Bans permanent! I also urge policy makers: Ivory trade anywhere threatens elephants everywhere!
Only by shutting the door on ivory trade for good can we stop the slaughter.
We simply cannot let it be that the hundreds of thousands of elephants killed for the ivory trade in the past century, died in vain. 
–GG

For more news just this week, check out eBay's announcement on how the company is Taking Steps to Combat Illegal Wildlife Trafficking – in partnership with IFAW.
GD Star Rating
loading...
Article source: IFAW