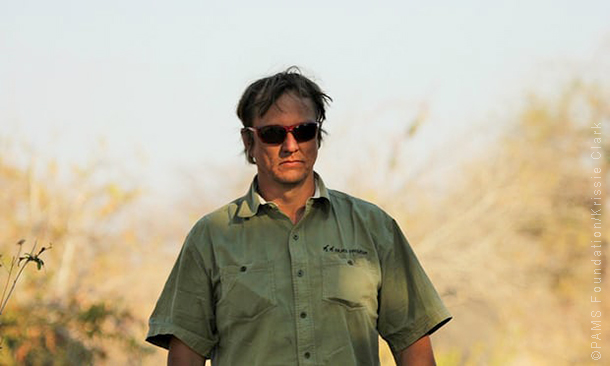 It is with such sadness and a very heavy heart that we learned of Wayne Lotter's tragic passing in Dar E Salaam last night. Wayne, co-founder of the PAMS (Protected Area Management Services) Foundation, has been a colleague and friend to many at IFAW. He was reportedly murdered last night leaving the airport in Dar. 
While the details of this tragedy are yet to unfold, we are absolutely shocked at this news. Wayne was one of Africa's leading and most committed conservationists. He had over two decades worth of experience in wildlife management and conservation, and can be credited as the driving force behind ending the unscrupulous slaughter of Tanzania's elephants. He helped establish the National and Transnational Serious Crimes Investigations Unit (NTSCIU) in Tanzania, which has seen much success in recent years in bringing poachers and criminal syndicates to book. It seems ironic that the following article appeared today in Tanzania's national newspaper, The Daily News, the day after his passing, quoting Wayne's appreciation of the work of the NTSCIU.
Great achievement made as poaching drops https://t.co/UZH2AiemWH pic.twitter.com/X4edzd0L4Y

— Daily News Online (@dailynewstz) August 17, 2017
I fondly remember meeting Wayne at the 17th Conference of the Parties (CoP17) to the Convention on International Trade in Endangered Species (CITES) last year in Johannesburg where he presented on enforcement work in Tanzania on numerous panels. He was a larger than life character, seriously committed to ending the slaughter of Africa's wildlife, but with a sense of humor second to none. My colleagues gave him a hard time at CITES as it was the first time he was seen wearing a tie. His response was to arrive for a meeting at our International Headquarters in Washington DC wearing two ties, one around his neck and the other on his head. 
Wayne, we will remember you fondly and you will be sorely missed.  We will continue to pursue your vision and every time we contribute to saving an elephant's life, we will do so in your honor.
Be well my friend.
Azzedine Downes
President CEO, IFAW
GD Star Rating
loading...
Article source: IFAW