by Bernie Unti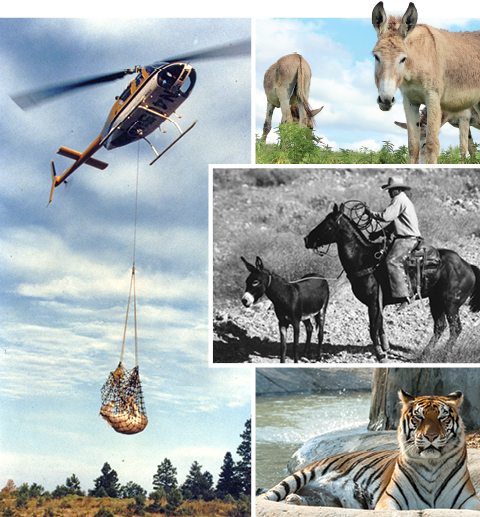 "Iused to write about Mrs. Astor and her horse," Cleveland Amory once quipped, referencing his history as a satirist and chronicler of high society. "Now I just write about the horse."
It was quite the pivot Amory made, stepping back from his journalism career to focus more and more on animal advocacy. Over the course of 30 years at the helm of the organization he founded, the Fund for Animals, Amory proved himself a man of action as well as wit. In 2017, the Fund is marking not only its 50th anniversary, but the centennial of its founder's birthday.
In 1967, Amory formed the Fund with his longtime assistant, Marian Probst (who serves as chair of the organization and is a member of the HSUS board). He wanted to intensify the humane movement's focus on wildlife concerns. He had already joined the HSUS board in 1962, where, working with Fred Myers and other first-generation HSUS leaders, he was a strong advocate for federal legislation to protect laboratory animals, which came in 1966 with the passage of the Animal Welfare Act.
Amory was always on the lookout for high profile campaigns that would catapult the organization's work into the news cycle. This led him to challenge the National Park Service, the Bureau of Land Management, the United States Navy and other federal agencies in campaigns to halt the indiscriminate slaughter of wild animals. Amory encouraged celebrities such as Doris Day, Angie Dickinson and Mary Tyler Moore to join the Fund's campaigns against trapping, wearing fur and the clubbing of baby seals.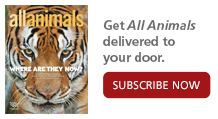 With the 1974 publication of his book Man Kind? Our Incredible War on Wildlife, an indictment of routine cruelties in the sphere of hunting and trapping, Amory gained a great following among grassroots advocates who shared his outrage and wanted to do more to help wildlife. The Fund's work in rescuing Grand Canyon burros and other animals sensitized Amory to an emerging need, and in 1979, he founded Black Beauty Ranch as an 80-acre refuge for animals spared through the Fund's work. Today, the Cleveland Amory Black Beauty Ranch has grown to 1,400 acres and provides sanctuary to nearly 1,000 animals, comprising some 40 different species.
His animal interests weren't limited to wild creatures: In the late 1980s and early 1990s, Amory wrote a bestselling trilogy of books about Polar Bear, a stray white cat he rescued on Christmas Eve 1977: The Cat Who Came for Christmas (1987), The Cat and the Curmudgeon (1990) and The Best Cat Ever (1993). "For an animal person," he wrote in the first book, "an animal-less home is no home at all."
Amory died in October 1998 at age 81. Today, after it joined with The HSUS in 2005, the Fund operates many of The HSUS's sanctuary and direct care programs, and the two organizations—together—are carrying on Amory's legacy of advocacy and safe harbor for animals.
GD Star Rating
loading...
Article source: HSUS