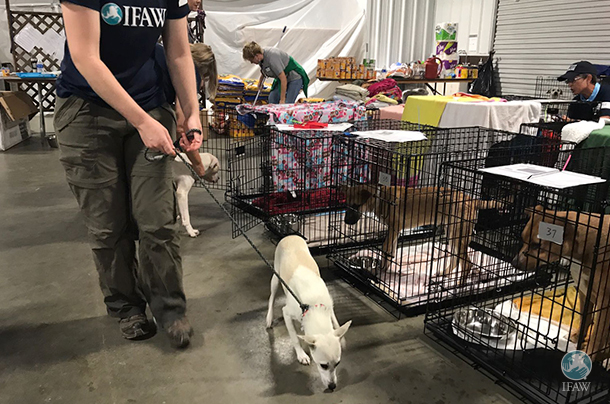 Today's forecast across Texas calls for sunshine, a brief respite from the torrential rainfall that has devastated entire communities this last week. More than 32,000 people are currently sheltered throughout the state, and 210,000 people have applied for FEMA individual assistance. The whole state has moved from a stage of rescue to one of recovery.
Families are being reunited with one another and that includes their beloved pets. People are healing, pets are healing, and the best medicine is just being together. Even injured and orphaned wildlife are being treated before being released back into the wild where they belong.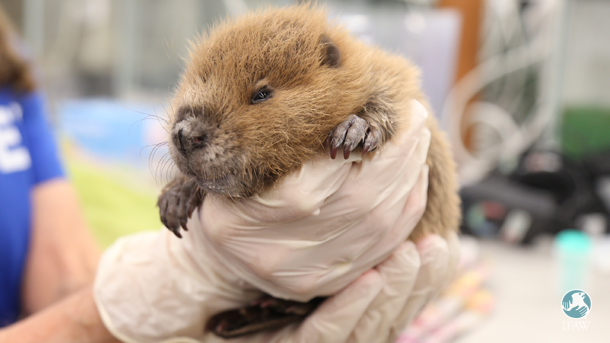 IFAW is committed to the victims of Hurricane Harvey, both the people and the animals. We appreciate that recovery takes many forms and takes time – a lot of time. Our Disaster Response team is currently in Montgomery County supporting American Humane as we provide compassionate care for approximately 200 owned or abandoned pets. Each time a car comes onto the fairgrounds all eyes and spirits rise in hopes that an owner is coming to be reunited with their pets. We know that doesn't happen each time, but we must stay hopeful as the animals sense our emotions and react to our every move.
We are making progress. I am happy to report that, during this response, people have been rescued even when they have demanded to bring their pets. This is a huge step forward for mankind, and for authorities at the local, state and national level! We all need that same commitment as we move from rescue into recovery – long-term shelter placement for the whole family, safe and responsible reintroduction of rehabbed wildlife and disease prevention for all animals, both small and large.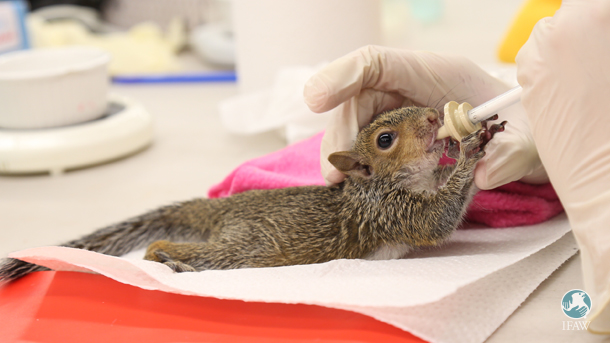 IFAW continues to field requests for help through our website and social media platforms each day. We are working 24/7 to support the victims of Hurricane Harvey and are grateful to our blessed supporters and foundation partners who make this life-saving work possible – in Texas and around the globe. Thank you!
–SW

GD Star Rating
loading...
Article source: IFAW