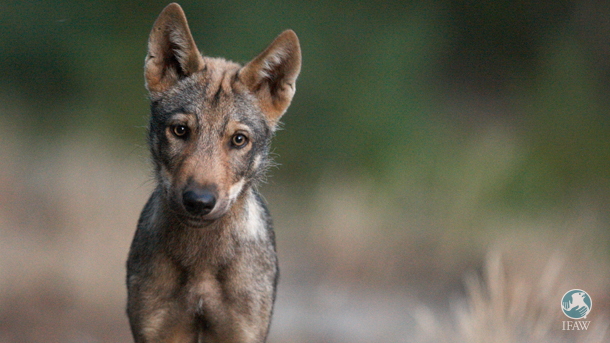 The United States Congress may seem to be a bit of a quagmire right now, but anti-wildlife legislators are moving some very dangerous bills alarmingly close to passage.
The SHARE (Sportsmen's Heritage and Recreational Enhancement) Act, or H.R. 3668, passed the House Natural Resources Committee earlier this month. This bill is stacked with a host of provisions that would be extremely detrimental for wildlife across federal lands.
In the United States, most federal lands are managed for a bevy of uses as diverse as our nation's people. Forestry, agriculture, and hunting must be balanced with the needs of hikers, bird watchers, campers, and the health of the ecosystems and wildlife—and all with an eye towards the future, ensuring that the amazing natural world is maintained for upcoming generations.
This bill turns the American approach to conservation upside down and declares open-season on wild animals on federal land. The SHARE Act would:
Allow trapping on federally managed land wherever hunting is allowed. Traps and snares are extremely dangerous and inhumane, frequently killing and maiming non-target wild animals and even domestic pets. Our shared public lands should not be littered with indiscriminate killing devices.

Mandate that a huge portion of public lands be open to hunting without regard for the impact on sensitive wildlife populations or interference with other outdoor recreation activities.

Withdraw Endangered Species Act (ESA) protections from gray wolves in Wyoming and the Great Lake states despite a scientific consensus that wolves in these states continue to need strict federal protection to ensure their recovery.

Prevent the federal government from regulating lead in fishing tackle and ammunition. Lead is a dangerous toxin that is extremely harmful to both wildlife and human health; we should be taking steps to reduce its presence in the environment, not barring the government from regulating it.

Expand baiting for migratory bird species, many of which are experiencing population declines from habitat loss. These birds cannot endure the losses that would result from widespread baiting.

Allow a group of trophy hunters to import the polar bears they killed right after the government announced it would soon protect the species under the ESA. Sanctioning the massacre of a soon-to-be protected species would set a dangerous precedent for other animals that will be protected in the future.
Together, these provisions would tie the hands of federal land managers and force them to favor hunting, trapping, and other consumptive uses to the disadvantage of wildlife, habitat, and the people that rely on them.  Let's not forget the thousands of jobs and millions of dollars in economic activity that ecotourism, which depends on healthy and vibrant wildlife populations, brings to communities.
The SHARE Act could be voted on by the full House of Representatives this week. Make sure you tell your U.S. representative that federal lands belong to ALL of us, and urge him or her to oppose H.R. 3668.
–MH

GD Star Rating
loading...
Article source: IFAW