The following blog was submitted by Youth Forum for People and Wildlife delegate Josephine Crouch – IS
"You know, I feel like alone sometimes.  Am I the only one trying to help these animals?  Are there more young people out there? The conservation world is not for the light hearted. You will go through a lot of troubles. Whether it is political, whether it is threats from poachers, whether it is family issues, or friends making fun of you…you need to be strong. So I am so surprised and happy that I have met other people out there who are trying to make a difference." – Shavez Cheema, Borneo
Let's get one thing straight. Conservation can be challenging. With the never-ending issues facing wildlife, you cannot help but feel disheartened, discouraged, jaded, angry, and even a little scared. It's emotionally exhausting. You find yourself asking 'Does anybody else feel this way? Is what I am doing actually making a difference?' But that all changed this time last year when I had the once in a lifetime opportunity to participate in IFAW's Youth Forum for People and Wildlife.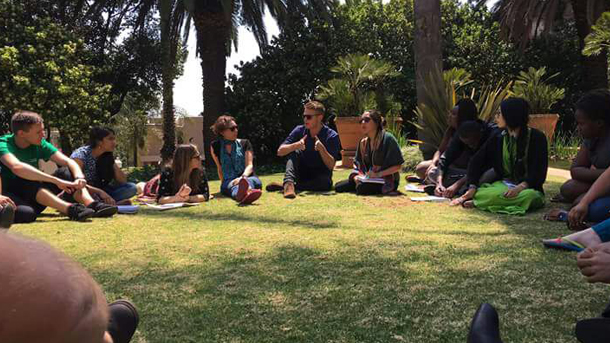 "It feels like yesterday when the IFAW Youth Forum for People and Wildlife was held in South Africa, but that is just because of how memorable, remarkable the event was. I got to learn about different people, different characters, I got to learn about different beliefs and different traditions and different mindsets that work together in protecting our wildlife." – Thobeka  Nosizwe Dlamini, South Africa
This time last year I could not even comprehend the year ahead, after I had just spent two amazing weeks in Johannesburg, South Africa, attending the Youth Forum for People and Wildlife. Two weeks spent sharing my personal experiences with 30 other early-career individuals hailing from all over the world who felt just like me. With a new surge of hope and optimism, together we explored solutions to wildlife conservation issues, networked with experts in the field, and battled in late-night foosball tournaments. The event left an everlasting impression on all of us. 
It is difficult to choose just a few memories that inspired me the most from the Forum, but some of the most memorable moments were meeting the amazing speakers, like Pat Awori from the Amboseli Trust for Elephants and IFAW's own President and CEO Azzedine Downes. They have truly achieved so much for the world's wildlife. Attending the opening ceremony of the Conference of the Parties (CoP) of the Convention on International Trade in Endangered Species (CITES) along with my fellow delegates and drafting our own Youth Resolution that was adopted by Parties during the CoP felt like our first victory on the road to youth empowerment and engagement. But, of course making the most incredible and international group of friends has got to be on the top of that list!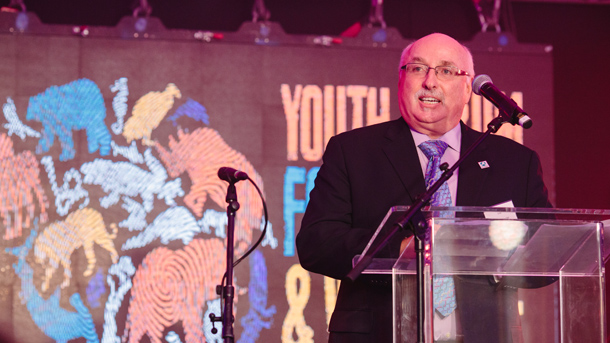 "I always had a dream about being a young conservationist and that dream was motivated by different people that I met. I got to make friends, and I must say the most memorable part for me, was when we were in Pilanesberg and we played traditional music, we danced together, we became one person, we were all happy, dancing and laughing." Thobeka  Nosizwe Dlamini, South Africa
Since then the delegates have gone on to do wonderful projects, successfully completing Bachelor's and Master's degrees, some embarking on PhD studies, starting new careers as young rangers, wildlife educators and animal welfare consultants, creating new ways to inspire the world through wildlife art exhibitions, helping to create innovative technologies to protect the environment, and the list goes on. More importantly, these individuals were not working alone, with many of the delegates have gone on to work on collaborative projects, which acts as a small testimony on the power of a strong network.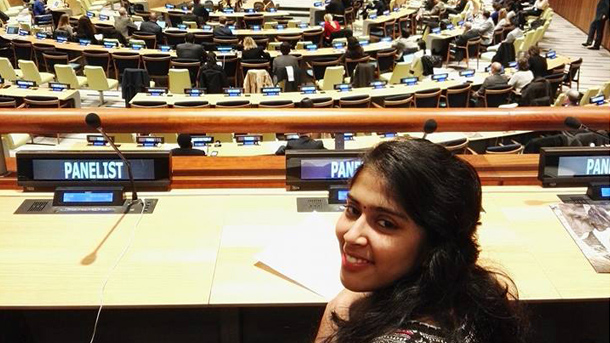 Before we all left South Africa and headed our separate ways, we decided to keep the energy and momentum in order to digest and effectively utilize all that we had learnt that week. This desire manifested through the formation of Youth for Wildlife Conservation (Y4WC), a new youth-led organization that addresses some of the serious issues we face as young conservationists.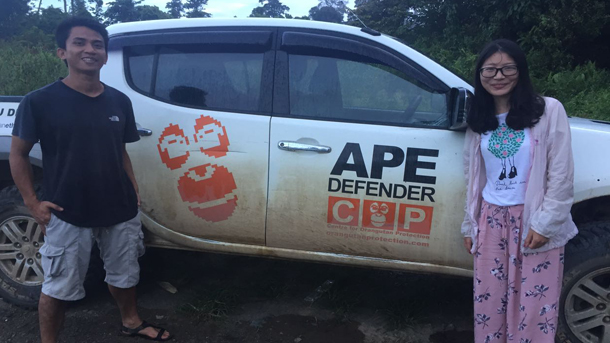 "What was exciting about the Forum was the excitement and the energy shown by the delegates regardless of their diverse backgrounds. See, what brought us together was the passion and compassion for wildlife conservation, so in that regard you see that you are not alone in this world." – Knowledge Vingi, Zimbabwe
To say that busy building a new international network has been a challenge is an understatement, but every late-night call, google translation, networking bucket list, and waking up to what feels like a thousand Whatsapp messages has been worth it! As we grow every day, we must celebrate the little victories (this has somewhat become our internal motto).
Together we have campaigned for youth empowerment in wildlife conservation as official partners on World Wildlife Day 2017 at the United Nations Headquarters in New York and across the world.  A delegation was invited to the first conservation optimism summit in April 2017 held in London. By facilitating an interactive workshop on the importance of having multidisciplinary and international perspectives in conservation, joining experts from around the world in the new 'conservation optimism' movement, we celebrated the diversity of youth voices.  A representative also presented the results of a research project we undertook looking into Millennials empowerment in wildlife conservation. This was presented at the International Congress for Conservation Biology (ICCB) held in Colombia this past summer.
READ: From CITES to CBD: Youth Forum delegates shine
"I am very thankful to the IFAW staff team and the delegates who opened to me a window to the world of conservation, where I could discover the world from a different angle. My take home message is no matter what your gender or nationality, or which language you speak, your language should always be kindness and empathy to other peoples and animals suffering." – Alexy Zadubovskiy, Russia
The power of youth cannot be stopped, and although we face challenges, together we will continue to support one another. We will also continue to bring the diverse opinions from youth to an international audience, and campaign for youth engagement and empowerment in international decision-making processes and in wildlife conservation implementation. This unlocks he potential of passionate youth across the world, creating a better future for people and wildlife.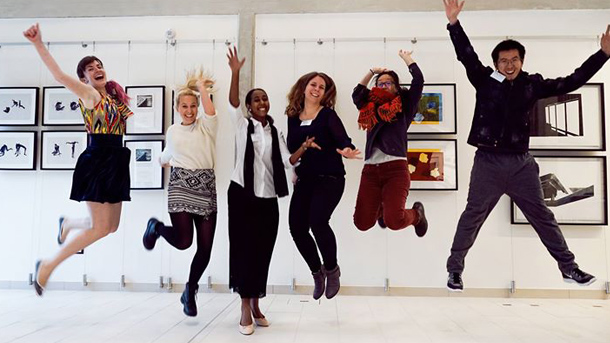 "I met my friends for life and I can't wait for the day to reunite again. And remember, the future of wildlife is in our hands!" – Shavez Cheema, Borneo
Well said Shavez! To follow the delegates and Youth for Wildlife Conservation visit their website at www.youthforwildlife.org.
–IS
GD Star Rating
loading...
Article source: IFAW