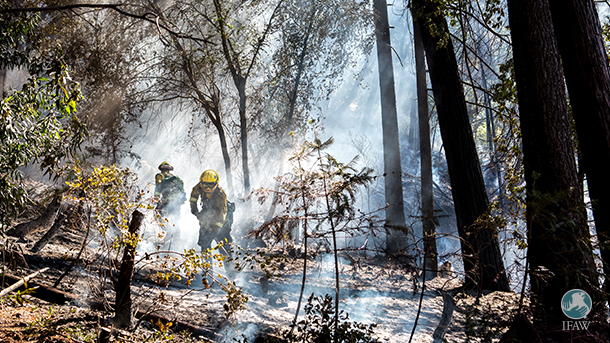 The Trump Administration is officially moving to repeal President Obama's signature domestic environmental achievement, the Clean Power Plan (CPP), which was designed to limit US greenhouse gas emissions and slow global warming. Scott Pruitt, the head of the Environmental Protection Agency (EPA) and the world's most powerful climate denier, announced the long-promised rollback in the heart of Kentucky coal country, telling a crowd of miners that "the war against coal is over."
The war against science, on the other hand, is in full swing.
Pruitt's move flies in the face of a Supreme Court ruling that the EPA must regulate pollutants that pose a threat to public health, and a subsequent agency verdict that greenhouse gases are dangerous. The CPP would have shifted American energy toward cleaner sources like wind and solar (and, yes, natural gas) in order to meet this legal and scientific obligation. Paired with other nations' commitments under the Paris Agreement—another casualty of this White House—the CPP would have helped prevent the worst effects of climate change in the years to come.
This summer has shown us what that future looks like. Researchers believe that Hurricane Harvey, for example, was likely amplified because of changing planetary conditions, including sea levels that have risen more than six inches in recent decades, and deepening layers of warm ocean in the Gulf, which added energy to the storm. Scientists tell us that climate change "loaded the dice" for the wildfires that are ripping across Northern California. Zoom out past our country's borders, and you'll see that the global threat—and the damage today, right now—is even worse.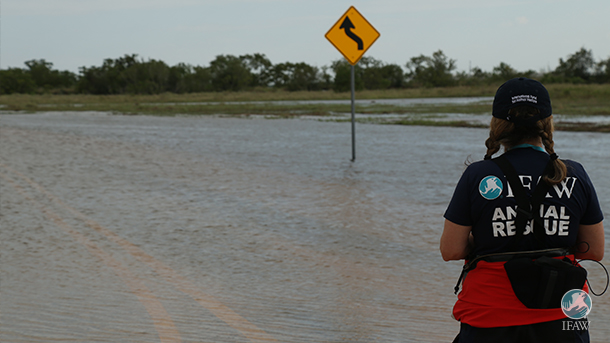 IFAW's first responders are helping to rescue wildlife and domestic animals from disasters like these, but the task keeps getting harder.
Environmental and public health organizations are already gearing up to challenge Pruitt and President Trump in court, and the odds are actually pretty good that science wins out. But it will be years before any of this is settled, and in the meantime we will lose precious years to tackle the climate crisis, battling an Administration that has proven remarkably adept at weakening our environmental foundation—eviscerating funding for the federal agencies (like NASA and NOAA) that monitor climatological changes; firing or reassigning high-level staff so they can't work on the problem; rolling back landmark laws like the methane rule; and much more.
There's no commentary that really does this justice. When we rely on nonprofits and the courts to save the planet and do the work of elected officials, we lose our claim to international leadership. The Administration needs to see this challenge for what it is: a race against time and physics, not against political opponents. 
–PL

GD Star Rating
loading...
Article source: IFAW