Happy tears streamed down Elsa Angel's face as she opened the crate and hugged her dog. They had been separated for over three months. Elsa was unable to return to her home on St. John after Hurricanes Irma and Maria ravaged the island. It was a beautiful moment to watch, and I was proud to have been part of it.
Elsa was one of many people whose families were separated when hurricanes Irma and Maria hit the island of St. John. For many weeks, owners were separated from their pets because of medical evacuations, or because they were away from the island during the hurricanes. International Fund for Animal Welfare (IFAW) deployed a team of dedicated, trained disaster responders to assist Ryan Moore, who runs St. John 's only animal shelter. The team brought emergency food and supplies, and was able to rescue animals in need of help. Horses, dogs, cats and other community animals were given the critical medical and nutritional attention they needed.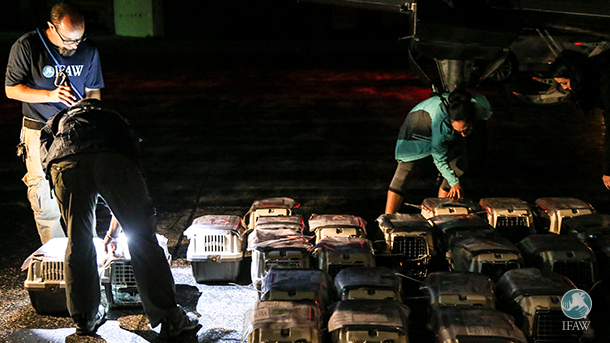 Ryan had stayed on the island to care for animals through both Hurricane Irma and Hurricane Maria. He tirelessly cared for both owned and unowned pets, helping owners who dropped off their pets prior to evacuation, knowing the animals would receive excellent care.
Once the storms subsided and the island began to rebuild – a process which will most likely take years – owners began to make plans for the next few months. Many homes were destroyed, so owners are staying with friends and family, some are renting temporarily until they make a plan for the next step.
The question was: How would they be reunited with their four-legged family members still on St. John?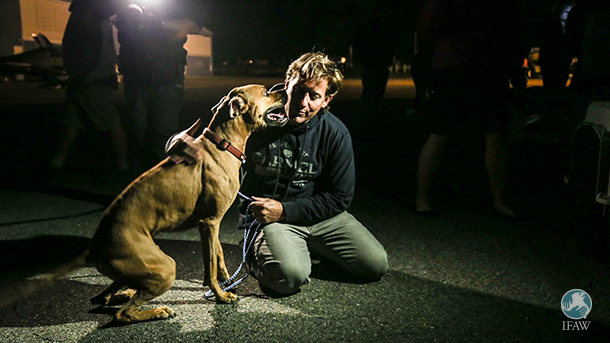 IFAW, Wings of Rescue, Greater Good, The Humane Society of the United States (HSUS), St. John Animal Care Center and veterinary clinic Canines, Cats and Critters joined together for the transport of animals to be reunited with their owners.
The day the flight arrived at a small airfield in New Hampshire, owners came from literally all across the United States to be reunited with their animals. Twenty-seven cats and dogs arrived by plane, tired and unsure of where they were.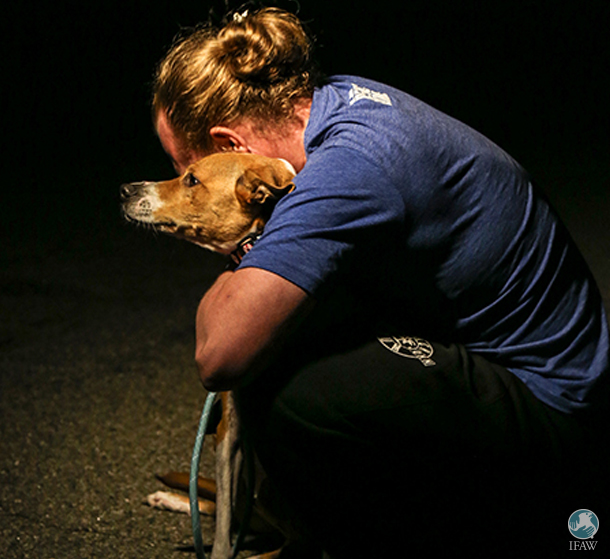 Uncertainty gave way to excitement as one-by-one each animal caught sight and scent of their family members. Crates shook as dogs wiggled with excitement and the cats even edged forward to receive a comforting pat from overjoyed owners. Many hugs and stories were shared among the collection of displaced residents.
Keeping families together is an essential component for helping communities impacted by disasters.  Witnessing these reunions was a touching way for our teams to see why we work so hard to reunite pets with their owners.
–JG

GD Star Rating
loading...
Article source: IFAW