by Ruthanne Johnson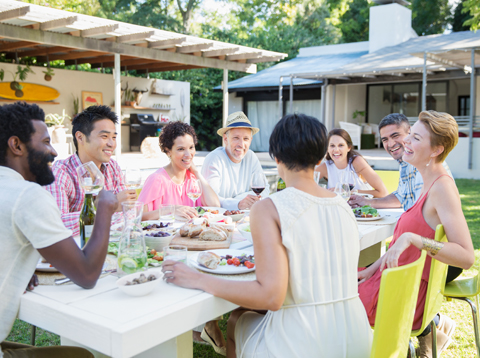 It's that time of year when parties prevail, when your calendar fills up with holiday gatherings nearly every weekend. The Halloween ghoul-fests and the Thanksgiving feasts. The Hanukkah, Kwanzaa and Christmas gift exchanges. And New Year's Eve with its squealy horns and cork-popping countdowns.
Get-togethers are great ways of staying connected, of building a sense of community and sparking new relationships. And besides that, they're just plain fun.
But you can make your gatherings count for more. By tying a party to your favorite animal welfare cause, you can help raise money—and awareness.
"Home parties are a fun way for people to get started helping," says Ann Goldman, co-founder of Front Range Source, a consulting firm in Boulder, Colorado, that helps nonprofits with fundraising. "They're a way for people to do something interesting, be a part of something bigger than themselves. They're a way to connect with the people you know and share your passion with them."
Kristie Middleton, managing director of the HSUS Farm Animal Protection campaign, loves combining animal welfare causes with entertaining. She has organized many events, such as intimate wine and plant-based cheese tastings in her home and a vegetarian food week she started in 2012 to share compassionate eating with her community. "Hosting an event is a great way to introduce people to the topic of animal welfare in a very casual way," she says. "Oftentimes, it's a light bulb moment for them."
Your gathering could inspire others to shop cruelty-free, adopt their next pet, protect wildlife or eat more humanely—it's all up to you. To get your creative juices flowing, we consulted with a few party aficionados for advice. Use their ideas as a guide—and let your imagination run wild!
Success starts here
For your first event, choose something easy and casual, and make sure it's filled with your personality. "House parties need to feel authentic to be successful," Goldman says. She recommends planning your event with a goal in mind, such as raising money, phone banking for a cause, collecting supplies or simply raising awareness about a single issue. Oakland Veg Week has a specific intention, Middleton says. "The main ask is for people to think about eating less meat, just for that week, or to pledge going meatless on Mondays." The wine and cheese party she hosted was "to gather people for good food and great conversation" and introduce them to artisan plant-based cheeses.
To make the most of your time, prepare the food, drinks, décor and activities in advance so you can greet people and make introductions during the event. For more complex gatherings, ask a host committee to help. And don't be afraid to ask for donations of food, supplies, decorations, gift bags, prizes and any other expenses. "Most times you'll find people and businesses are willing to help and excited about being a part of your event," Middleton says. To sweeten the deal, give the potential donor information about your cause. Let them know how many people will be attending and that you'll be giving credit to the donors during the party.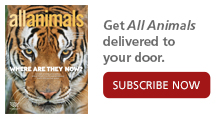 Use family and friends as a resource to expand your invite list, especially if you want to step up your impact by going bigger. "If you're benefiting a specific organization, ask them to spread the word to their members," Middleton says. Facebook, Meetup.com and community events calendars are great ways to get the word out. "Local media can also help draw attention to your party, if you get the information to them ahead of time," she adds. Community and even large newspapers love stories about local residents doing interesting things. Media coverage can also help you garner donations, as businesses love free advertising. After the event, send guests a thank-you email that includes links and information about how to stay involved with the issue.
Focus on food
Whether you're serving snacks or a full sitdown meal, the most memorable parties feature food. You can also claim food as your main theme. Old-fashioned bake sales and pie socials are fun ways to raise money. Just ask guests to bring two homemade pies: one for selling slices and the other for auctioning to the highest bidder.
There's also the cook-off concept, where guests pay to enter their favorite recipe and compete for prizes. Veggie chili, vegan mac 'n' cheese and even homemade dog biscuits all lend themselves well to cook-offs. You can ask local businesses to donate prizes for the winners or buy inexpensive gifts yourself— a bottle of wine or a plant-based cookbook. You'll also need to set up a judging panel. For a dog biscuit competition, have guests bring their dogs to "judge," then take a group walk afterward to let the pups stretch their legs.
Even if food isn't your main theme, you can still gently educate partygoers about compassionate eating by serving plant-based bites. Showing that a pancake breakfast, potluck dinner or Sunday bagel nosh is easily made animal-free can set a positive example.
Raise a glass
Events with alcoholic beverages can inspire clever themes—think cocktails for cats, mugs for mutts and happy hour for horses. Ken Botts, director of food and nutrition for The HSUS, co-hosted two tequila and chocolate parties in Los Angeles with his sister—one to benefit a local shelter and the other to help a horse rehabilitation program. The parties were held at a local chocolate shop, where guests tried a variety of vegan chocolates and tequilas (donated by Patrón). Botts sent invitations through Eventbrite, which featured the parties in an email that went out to about 18,000 people. Eventbrite likes "events with a purpose, that are fun and not too expensive," says Botts. "That was the balance that got them to feature our event." The first party garnered more than $3,000 for the animal shelter. "We had 150 people show up at $25 a ticket. It was standing room only."
For her wine and cheese tasting, Middleton bought a few bottles of inexpensive organic wine and several cashew cream spreads. "It was a small investment for a nice evening with friends," she says, "and introducing them to a new product." She used Evite.com for the invitations. "You can add a picture, collect RSVPs and then communicate with everyone who's attending."
For tastings with a larger number of guests, save money by asking your local liquor store to donate the wine and vegan cheesemakers to send samples. For pairing suggestions, check with the chef and sommelier at a local high-end restaurant. Many restaurants simply don't know about the rich new flavors of plant-based cheeses and may welcome the opportunity to try a new product at a pre-party tasting. (Vegan cheesemaker Miyoko Schinner offers wine pairing tips and ideas on her website, miyokoskitchen.com.) Typical snacks include nuts, jams, warm bread, olives, fresh seasonal fruit and chocolate.
Pamper guests
A spa-themed party not only relaxes your guests, but it draws attention to animal testing and the availability of cruelty-free products. Solicit cruelty-free companies for giveaways and consider booking a massage therapist for quick sessions for guests. To raise money, suggest donations for attending. You can also ask the therapists to donate part or all of their profits. Events like this are often mutually beneficial for massage therapists, who can use them to help build clientele. Massage therapy schools are a great source for newly graduated therapists looking for clients.

You can also pamper your pooches with a doggy spa day theme. Have folks bring their pets and ask a local groomer or vet technician to demonstrate how to make bathing, nail clipping and ear cleaning more pleasant for everyone. Charge guests a demonstration fee and give the proceeds to your favorite cause. Have ribbons, scarves and other doggy accoutrements available for guests to gussy up their companions. Take a group walk afterward, and share details about your cause with curious passers-by.
Make something
For a kid-friendly gathering, host a crafting party. Tie-dyed T-shirts, candles, animal-themed greeting cards and homemade bath products all lend themselves well to group crafting, and some local shelters sell items like this in their reception area to raise money. You can also handcraft pet toys, beds and blankets for donation.
For the holidays, get together to make animal-themed ornaments. Purchase a bulk stash of clear glass or plastic ornaments at hobby or thrift stores and print out images of animals with welfare issues you'd like to highlight. You can even print a few fun facts about each animal. Cut the images and text to shape and glue them on opposite sides of the ornament. As guests are crafting, hold a QA session on related animal welfare issues for each species, including work that's being done to help and how to get involved.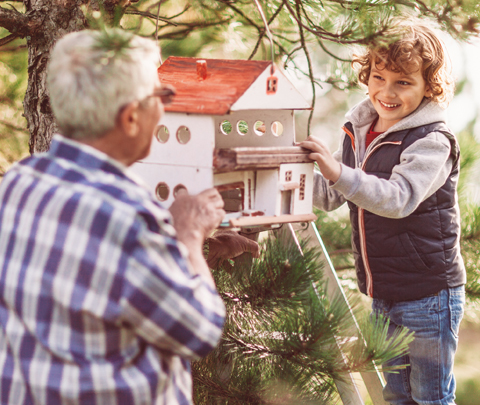 You can also get creative and build birdhouses from recycled items or scrap wood donated from your local lumberyard. Plenty of recycled items lend themselves to birdhouse-making: wooden mailboxes, juice cartons, teapots and more. Or you could purchase DIY ceramic birdhouses that guests can paint and take to a local kiln. Consult with your local Audubon chapter for appropriate options and materials for birds in your area. (For example, metal birdhouses can heat up and kill baby birds.) Share the prep work by sending guests a list of tools and supplies to bring or by having your host committee collect items. At the end of the party, auction off the completed birdhouses and donate the proceeds to bird or environmental conservation efforts.
Meet online
The internet brings fundraising to a wider audience. Plenty of websites let people share their cause and solicit donations, such as GoFundMe, MyEvent and FundRazr. In Colorado, Beth Rolison and her 14-year-old son Jackson Erb got inventive and used the internet a little differently: They took advantage of the popular location-based game Pokémon Go. The app takes players to public places where they capture, train and battle virtual creatures. Some locations— called PokéStops—often draw big numbers of players.
"My mom and I competed against each other, and one day we went to a park that was infested with PokéStops," says Jackson. With so many people gathered in one place, the location seemed perfect for a fundraising event. He and his mom decided to raise money for the Longmont Humane Society, where he volunteers in the cat adoption program.
They applied for a city permit to hold their gaming event at the park and created paper and virtual flyers to attract players. Jackson set collection buckets at the park's entryways. Though donations weren't required to play, he raised $651 for the shelter. "It was pretty fun when we added up the cash and took it to the Humane Society," he says. "They were really appreciative and it was a great experience to get the money and just donate it."
Increase your impact
Matt and Phil Letten, known as the Vegan Bros, travel the country hosting parties that promote humane eating and their online fitness program, VeganBros.com. They've amassed a few tips for holding events that are both fun and financially successful.
In several locations, they only knew a few people when they started planning. First, the brothers reached out to those friends. "We floated the idea to those people and then limited the number of tickets so the party felt exclusive," says Matt. The brothers booked their apartment's rooftop community room and connected with the regional vice president of the vegan restaurant Veggie Grill for a food donation. They also booked speakers who donated their time. Animal advocates love spreading the message of compassion, Matt says. Whether it's a local rescue, shelter or wildlife conservation group that your party will benefit, ask the organization for a representative who can give a short talk about the issue.
The Lettens used Facebook to build their guest lists. Their Seattle party sold out in 24 hours and had about 70 guests. In Denver, 100 people attended and raised $2,000 for farm animals. The speakers at both parties were a big hit. "One was a former undercover investigator in factory farms for something like seven years," Phil says. "His story ended on a positive note. It ended at: 'We're changing the world. You can do something. Look what I did.' "
Many people messaged Matt and Phil after the party, asking how to get involved. "A lot of people don't realize the potential of what they can do," Matt says. "You can throw a small or big party. You just have to plan and believe in yourself and the cause."
Other ways to give
Give at work. A payroll deduction is a convenient way to donate to The HSUS, either as a set amount per paycheck or a one-time gift. Ask your payroll department for details, and check whether your employer matches charitable gifts. For more information, call 866-720-2676 or email workplacegiving@hsus.org.
Leave a legacy. With estate planning, you can include The HSUS as a beneficiary of a retirement account, commercial annuity or life insurance policy. With a will or trust, you can organize all your plans in one document. Contact Steve Maughan of the HSUS Planned Giving team (800-808-7858 or smaughan@humanesociety.org) for more details.
Take stock. If you've held appreciated stock for more than a year, you can transfer it to The HSUS as a gift. You'll qualify for a charitable tax deduction and avoid capital gains tax. Gifting stock can take a week or more, especially at year-end, so contact your bank or brokerage firm early to start the process. Let us know your gift is on its way and find detailed instructions at humanesociety.org/stockgifts or call 301-258-3004.
Value old vehicles. Is a rusty old car taking up space in your driveway? The HSUS wants it! Call 877-836-6674 or visit onecarhelpshumane.com to share your information, and someone will reach out to schedule a pick-up time. When your car sells at auction, up to 80 percent of the proceeds goes toward our lifesaving work. You can even write off the sale price of your vehicle or $499, whichever is greater.
Preserve wildlife habitat. The Humane Society Wildlife Land Trust establishes permanent, safe habitats for wildlife by preserving open spaces. There are plenty of ways to support the Trust, like donating property or volunteering to monitor a sanctuary near your home. For more information, visit wildlifelandtrust.org or call 800-729-SAVE.
Get the recipes!
Looking to host your own chili cook-off? Here are some tasty plant-based recipes to get you started:
---
Read more from this issue »
Subscribe to All Animals »
GD Star Rating
loading...
Article source: HSUS