Human and animal rights activist and former Baywatch star Pamela Anderson is concerned that violence and suffering on Manus Island have reached a new level. This comes after refugees were forced to move camps and a guard allegedly threw a cherished dog, Foxy, from a moving bus.
The Combined Refugee Action Group has posted "Message from Manus: Manus refugee carried Foxy to the bus. Cradled dog in his arms, [he] risked [his] life to save Foxy. Guard allowed him [to] carry dog on bus but threw Foxy from bus at speed[.] Man now mentally unwell."
PETA Honorary Director Anderson has consequently sent the following urgent appeal to Minister for Immigration and Border Protection Peter Dutton: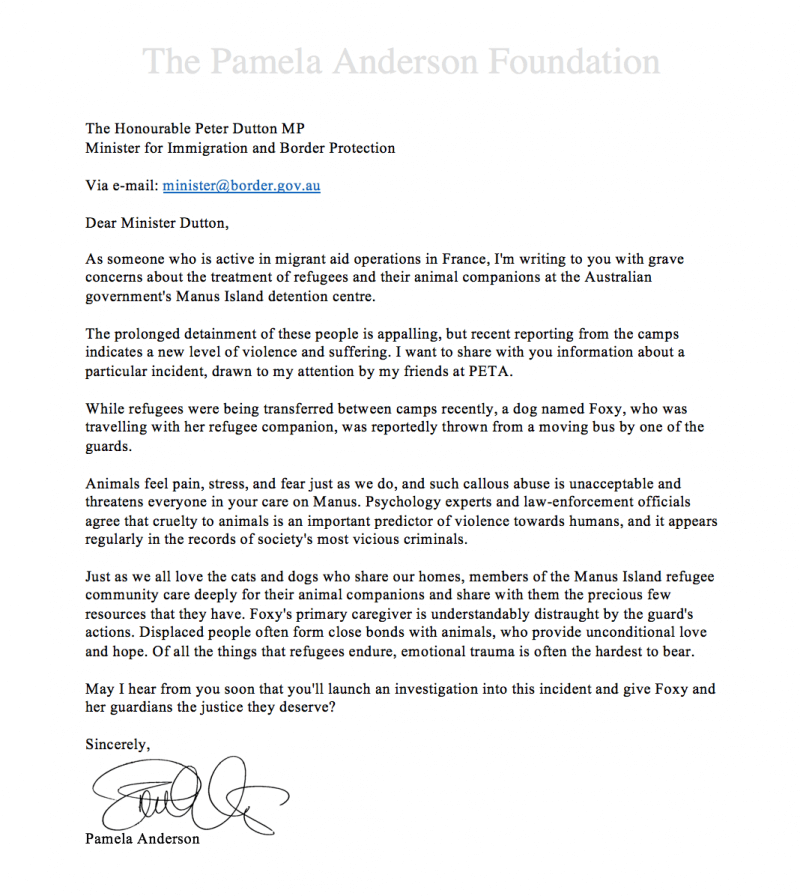 GD Star Rating
loading...
Article source: PETA Action Alerts