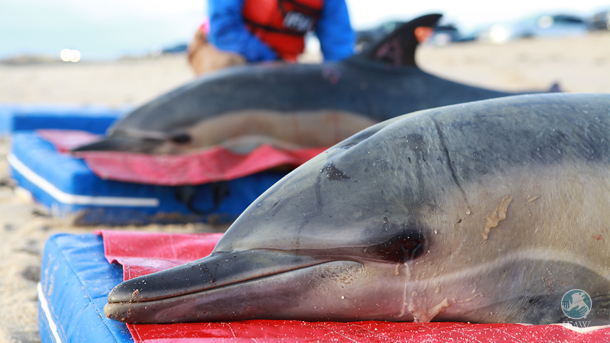 Every year, hundreds of dolphins, whales, porpoises and seals strand along coastlines around the world. Fortunately, in some locations there are experienced networks of scientists, vets and volunteers are able to respond to stranded animals quickly and with great success. In other corners of the world, however, responses are much more difficult. Marine mammal scientists from the International Fund for Animal Welfare (IFAW), the National Oceanic and Atmospheric Administration (NOAA) Fisheries and The Marine Mammal Center (TMMC) are coming together to change that.
The study of both live and dead animals has led to significant improvements in the care, treatment and survival of stranded animals. Rescue and research efforts have led to an understanding of the role each individual marine mammal plays in the greater marine ecosystem, as well as the identification of emerging diseases and details of the natural history, distribution, biology and health of endemic marine mammal populations. All of these insights aid in the global management and conservation of marine mammal species.
However, there are still miles of coastline around the world where strandings are hard to reach. The animals are unable to be rescued in time, and the stranding event remains uninvestigated. Data is foregone.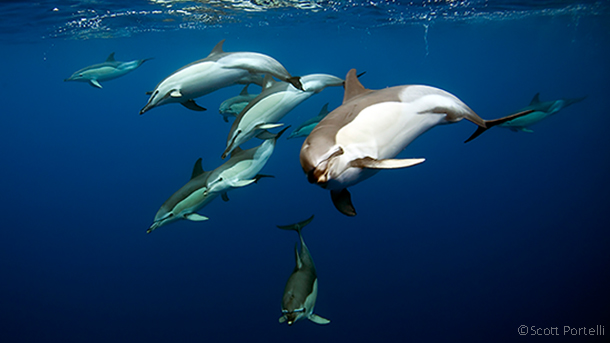 With nearly two decades of marine mammal response and rescue experience at IFAW, our team has increased the survival rate of stranded animals from 14 percent to over 75 percent. With our partners at NOAA Fisheries and TMMC, we are now sharing our learnings globally and building a network of rescue responders who will be able to save more lives and increase our knowledge of marine mammals.
Since 2014, IFAW and our partners have come together to address the issues and develop a model for establishing marine mammal stranding networks – from inception to long-term viability and growth.  With the help of 34 international experts from 12 countries worldwide, the team has completed the first phase of the program, known as the Global Marine Animal Stranding Training toolkit or GMAST.
This phase serves as an introduction to the rescue and investigation of stranded marine mammals. Built into the toolkit is a series of resources, including protocols for field response, primers  on large whale stranding response, care of live animals, and guidance for euthanasia and the investigation of deceased animals Most critically, the toolkit provides access to experts in all of the various related fields to support these emerging networks as they grow.
GMAST is not only a resource for trainings and protocols, but it also outlines a plan for establishing a successful network in a given region. Our objective is to communicate globally-accepted best practices for marine mammal stranding response, and identify and equip key local personnel to be trainers. As the network expands, so too will the pool of knowledgeable and skilled experts available to share their knowledge and experience.
Ultimately, GMAST will build a global stranding response community that is prepared to identify, understand and address present and future threats to marine mammal populations.
Even as we are beginning to deploy this tool and evaluate efficacy, we are looking for support in the development of  Phase 2 of GMAST. This will be an intermediate set of training materials to bring networks to the next level. With the help of a core group of experts, the GMAST toolkit can be quickly deployed around the world with local partners to establish strong stranding networks.
GMAST data is freely available with registration on the Woods Hole Open Access site. 
GD Star Rating
loading...
Article source: IFAW