The following article was
written by PETA marketing coordinator Ashley Palmer.
Thanksgiving
is almost here, which means that it's the perfect time to indulge in fantastic
food! Making vegan versions of your favorite holiday meals can seem
intimidating at first, but finding the right ingredients to use is the perfect
way to make this tasty transition.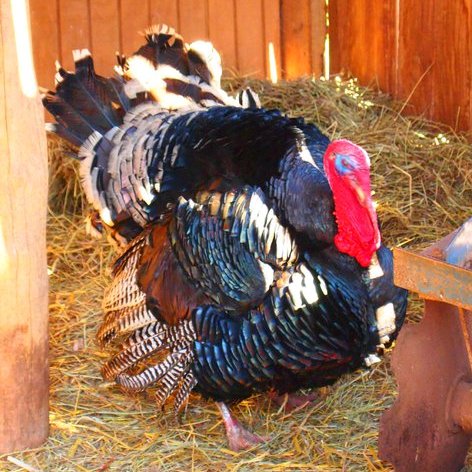 Check
out these product recommendations for an easy way to turn your traditional feast
into a truly compassionate meal:
Recipe
Calls For:          Replace With: Try Out:
Cow's milk                     Soy, Rice or Almond Milk     Silk
Chicken Eggs                 Egg Replacer, applesauce   Ener-G Egg Replacer
Butter                           Vegan Margarine               Smart Balance
Chicken/Turkey Broth     Vegetable Broth                 Swanson Organic
Cheese                         Vegan Cheese                   Daiya
*Click here for complete
list of faux-turkey products and recipes.
And
in case you were wondering what I'll be chowing down on this Thursday (which
I'm sure you were, right?), here is the complete vegan Palmer menu:
Biscuits
Cranberry Sauce
Green-Bean Casserole
Maple-Glazed
Sweet Potatoes
Tofurky Roast
Pumpkin
Cheesecake
Vegan
recipes leave your tummy happy and leave animals at peace. Now that's something
that everyone can be thankful for.
What
are you planning on making this holiday?
GD Star Rating
loading...
Article source: PETA Action Alerts