Final Push to Outlaw Animal Crush Videos!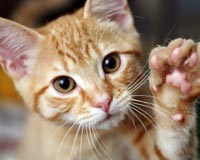 On November 15, 2010, the U.S. House of Representatives voted to ban crush videos. Now, due to some changes made to the bill by the House, the legislation needs another vote in the Senate before it can be signed into law. Help get this law passed – contact your Senators today in support of H.R. 5566.  
As you may recall, earlier this year, the U.S. Supreme Court in an 8-1 (in U.S. v. Stevens) decision struck down a 1999 law that prohibited the interstate commerce of animal crush videos (depictions of small animals being crushed to death by humans for sexual fetish purposes) and other depictions of animal cruelty. The court found the law was overly broad and therefore an unconstitutional violation of free speech.
In the wake of the Supreme Court decision, there has been a resurgence of these loathsome videos – videos which had all but disappeared from the marketplace following the 1999 law.
A new law targeting the market for these gruesome depictions would give law enforcement a much-needed tool for stemming the proliferation of these videos.
In July, the House, in response to the Supreme Court's decision, drafted a more narrowly tailored bill aimed at prohibiting crush videos, while attempting not to run afoul of the Constitution. The bill, H.R. 5566, passed with almost unanimous support. The Senate followed suit in September, voting unanimously on a substitute amendment to H.R. 5566. The House then voted to ban crush videos with a measure slightly different that the Senate's version.
It's back in the Senate's hands to help stop this extreme form of animal torture. Please contact your Senators today through ALDF's website and ask them to support passage of H.R. 5566.
Thank you for supporting this important legislation and speaking out against animal cruelty!
GD Star Rating
loading...
Article source: IFAW