The following article was written by PETA marketing
coordinator Ashley Palmer.
Winter brides—I
feel your pain. Last year at this time, I was putting the final touches on my
January nuptials. When shopping for decorations and accessories, all I heard
was "It's not wedding season." Umm, excuse me? Plenty of couples choose
to tie the knot in the winter!
But there was
one accessory that I knew I wouldn't be purchasing for my winter wedding—a real
fur. After all, animals killed for their skins suffer unimaginable cruelty.
They're often beaten, annually electrocuted, or skinned alive. Not exactly the image I was going for on my wedding day.
Lucky for us,
there are plenty of forward-thinking companies and designers who offer
fashionable alternatives to real fur. For brides wishing to stay warm between
the ceremony and reception, Copenhagen
Artificial Furs offers beautiful faux fashions for the animal-loving
woman.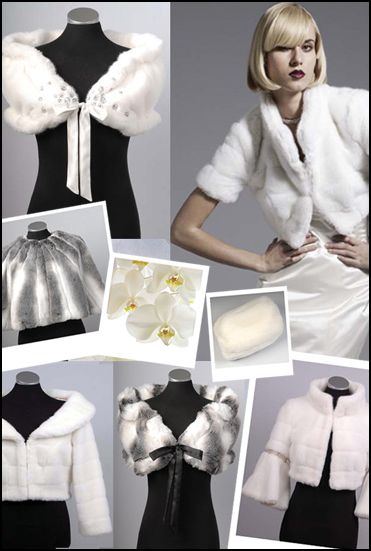 It offers
styles for every bride, embellished with crystals or adorned with satin ribbons
in styles such as wraps, shawls, and jackets. Plus, you can feel good knowing
that all its products are manufactured without harming animals.
Are you a
winter bride–to-be who is planning her big day? Complete the form below for
your chance to win a faux-chinchilla bridal wrap from Copenhagen Artificial Furs!
Entries must be received by December
17, 2010. One winner, chosen at random, will be selected and notified on December
20, 2010. 
Good luck!
No purchase necessary. Void where
prohibited.
GD Star Rating
loading...
Article source: PETA Action Alerts