When Chase Utley isn't knocking balls out of the park, he's trying to knock out animal overpopulation. The MLB all-star posed for a new "Adopt, Don't Buy" ad with his rescued dog Jack, who was born in an animal shelter to canine parents confiscated from a dogfighting ring. Chase unveiled the ad today at the Seger Dog Park in Philadelphia to a crowd of two-legged and four-legged fans.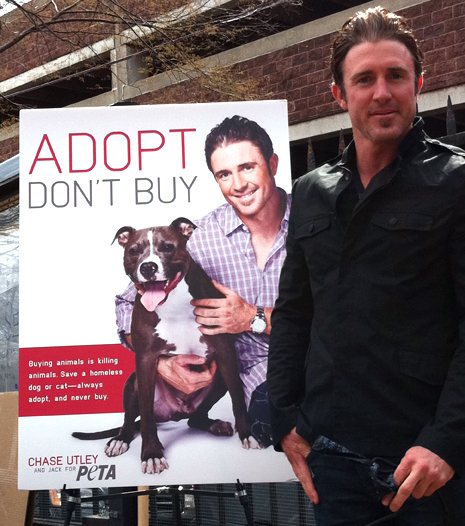 The homeless-animal crisis is a cause very close to Chase and his wife, Jennifer's hearts. They are both active with the Pennsylvania SPCA, and they started an annual event to raise money and awareness called Utley All-Star Animals. Check out our feature on Chase to watch an exclusive behind-the-scenes video of him talking about his love for animals, and then enter to win an autographed Philadelphia Phillies jersey! And, of course, join Chase in hitting a homerun for the 4 to 6 million animals who face euthanasia every year by always adopting, never buying.
 
Written by Michelle Sherrow
GD Star Rating
loading...
Article source: PETA Action Alerts