Want
to help animals and the
Earth in one
easy step? In honor of Earth Day, I'll be asking all my friends to go vegan.
Will you do the same?
And
if you're looking to do it in style, just snatch up a PETA tee to pair with your favorite
blue jeans and your comfiest pair of shoes.
I've
chosen earthy tones for this look, which can easily be replicated with items that
you've already got in your closet. After all, part of being green is making
use of what you've
already got. So work it, girl!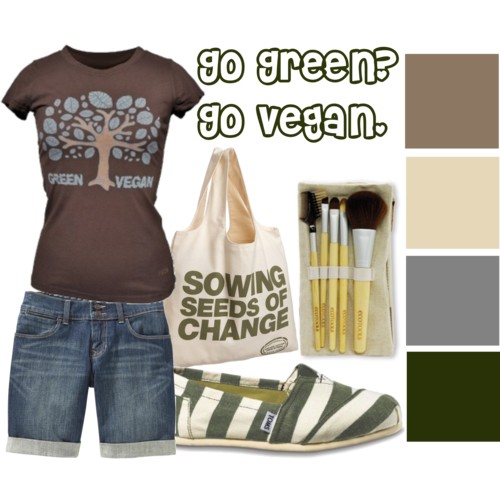 Go Green? Go Vegan. by OfficialPETA
GD Star Rating
loading...
Article source: PETA Action Alerts