What's in a scent? A single spritz of the
perfect fragrance can help to create an aura of sophistication, flirtation, or
just plain femininity. Whatever sensation you seek from your perfume, it should
always make you feel beautiful. Luckily, cruelty-free fragrances can make you
feel gorgeous both inside and out!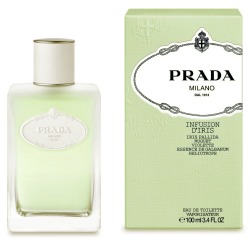 Puig is
an international fragrance, cosmetics, and fashion company, and we have just
added all of its perfume brands to our list of cruelty-free companies and products. Puig is the company behind many well-known names such as Prada, Nina Ricci,
Carolina Herrera, Commes des Garçons, Paco Rabanne, Antonio Banderas, and Shakira.
This company's compassionate decision
has spared countless animals from undergoing excruciatingly painful tests in
which animals are force-fed chemicals, cut open, and killed. You can support
Puig's choice and help more animals by always purchasing cruelty-free beauty,
home, and personal-care products.
Be sure to browse our cruelty-free companies and products
database before you head to the store.
Now, which cruelty-free fragrance is your favorite scent?
GD Star Rating
loading...
Article source: PETA Action Alerts