Be a stylish activist this summer and wear compassion from
head to toe at every demo, protest, and potluck you attend!
Grab your favorite pair of worn-in jean shorts, an oversized
tank, and a solid scarf to create an effortless look. A cool blue looks great against
nearly any skin tone, so dare to be bold. Plus, this look is super casual and
comfy—which is key when you're
holding a sign and standing for hours.
If you're looking for a way to speak up for animals,
be sure to join PETA's
Action Team!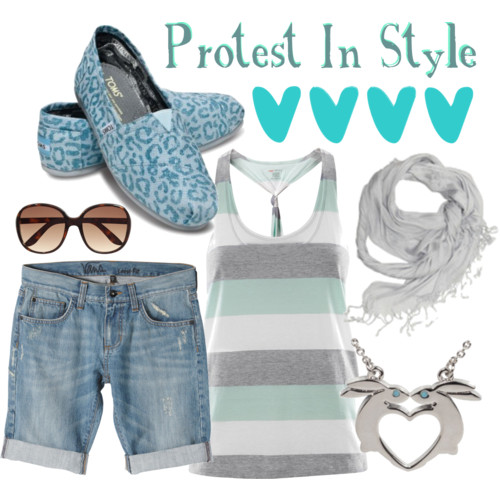 Protest In Style by OfficialPETA
GD Star Rating
loading...
Article source: PETA Action Alerts