Photo of the Day

Fresh
off a stint asking politicians to "cut the pork" out of the federal
budget, PETA's plucky "pig" asked attendees of Iowa's Blue Ribbon
Bacon Festival not to cut the pork off
pigs' bodies.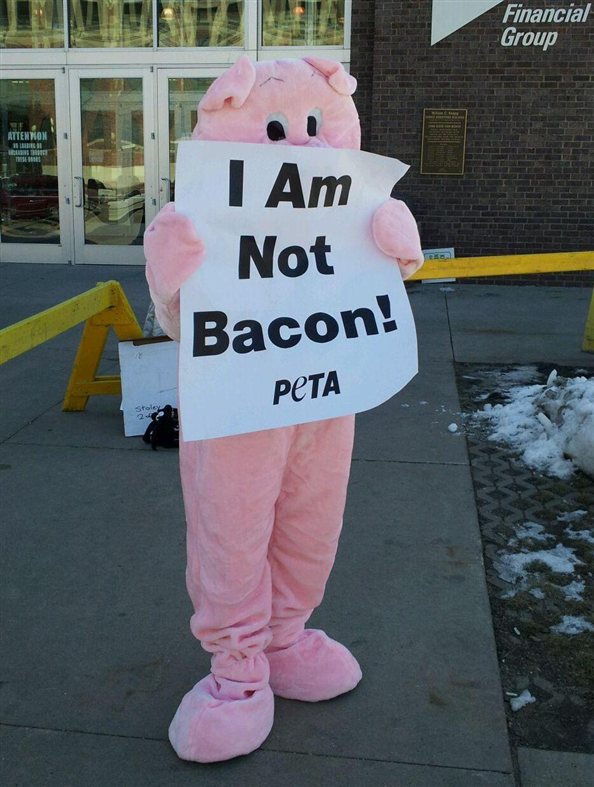 When
the "pig" implored, "I am not bacon," the
fans of fried fat stopped to listen and take our leaflets. I guess all that
bacon grease hasn't ruined
their hearts yet.
GD Star Rating
loading...
Article source: PETA Files