Recently, The New York
Times announced a contest in which participants were asked to write an essay making
the strongest possible case for eating
meat. And one of the six finalists the judges chose wrote an inspiring piece in
favor of the only ethical meat: laboratory-grown meat.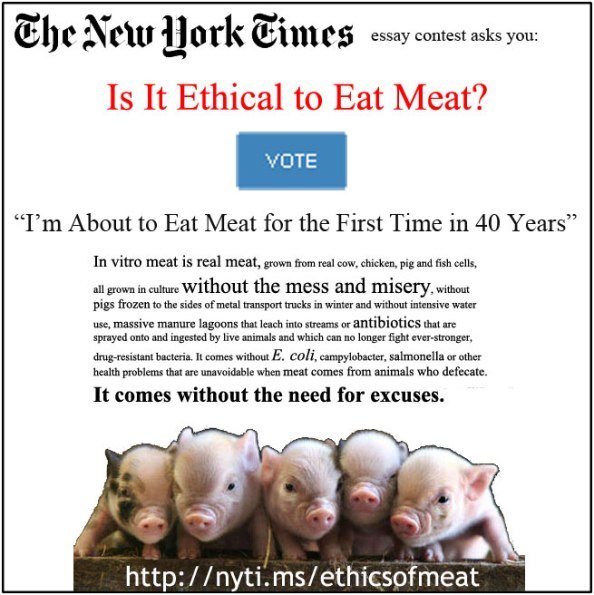 In an essay entitled "I'm About to
Eat Meat for the First Time in 40 Years," the writer presents a solid
argument for in vitro meat. Grown
from real animal cells in a sterile environment, in vitro meat comes without bacterial contamination from filthy factory farms and slaughterhouses. Because scientists can control
the amount of fat added, in vitro meat
will help people lower their risk of life-threatening diseases. 
And it is produced without environmental degradation and without animals having to suffer and die. 
The contest winner will be determined by
a public vote. Please, take a few seconds and cast your vote in support of embracing laboratory-grown meat. It is one click that could help
save billions of lives.
GD Star Rating
loading...
Article source: PETA Files