Visitors to Fenway Park—home of the Boston Red Sox—may be
surprised to find a hidden message in one of the commemorative bricks there
(courtesy of PETA) if they read what is spelled out by combining the first letter
of each word: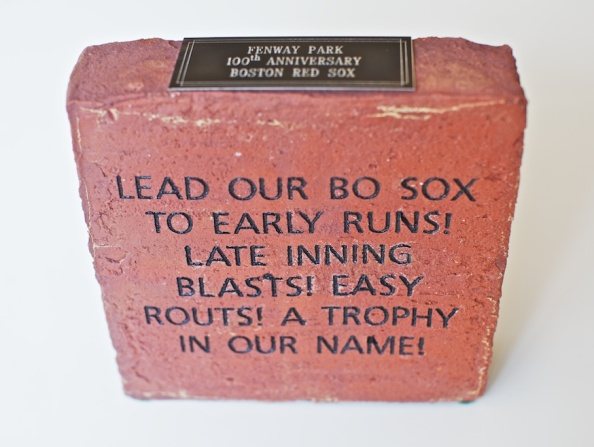 That's right! It says, "Lobster Liberation"—a
subtle reminder to selfish shellfish-eaters to let the naturally long-lived crustaceans live long lives—in the ocean where they belong. Just as BoSox fans
should be free to watch baseball games, lobsters should be allowed to pursue
their own pleasures, free from the excruciatingly painful misery of being boiled alive.
No animal wants to end up on someone's plate, so the next
time you're at Fenway, take your cue from the Green Monster and eat green, not mean. You can choose from a number of delicious and humane
vegan meals and snacks, such as the veggie dogs and veggie burgers that the
park offered last season. And when someone you know is craving lobster? Don't
mock the person—recommend mock
seafood instead!
(By the way, if your idea of a great game runs more to PS3
than MLB, be sure to try your hand at liberating lobsters with PETA's free
old-school online game.)
GD Star Rating
loading...
Article source: PETA Files