NFL star Sedrick Ellis plays
defensive tackle for the New Orleans Saints, but he knows the value of staying
on the offense against potential disasters. So he encourages everyone to have a
plan for how they'll take
care of their animals during an emergency. To make sure that all animals get the help they need, Sedrick appears alongside
his dog Max in an ad that says, "Be your dog's biggest defender"—especially
during natural disasters.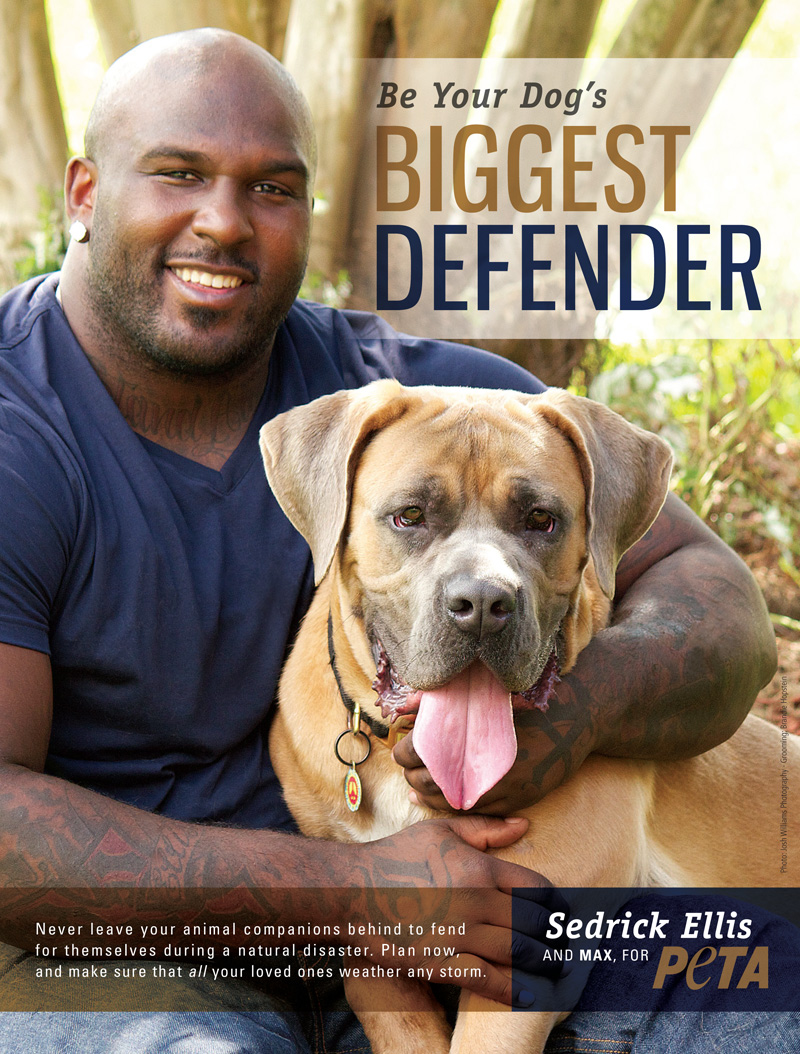 New Orleans is vulnerable to hurricanes and flooding, as Sedrick reminds
us in his public service announcement about caring for animals during
emergencies. Watch the video now:
GD Star Rating
loading...
Article source: PETA Action Alerts