Help Get a Meaningful Sentence for Dog Shooting
February 4th, 2013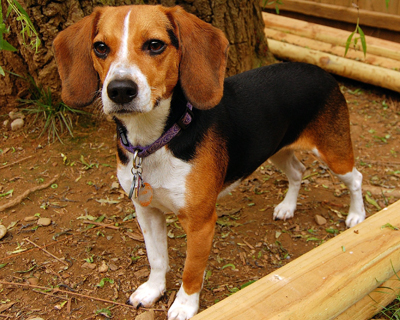 (Photo by Rob Swatski)

While on a hunting trip, John Lake reportedly made a comment to his 13-year-old son about shooting dogs they had seen chasing deer. He incorrectly thought it was legal. On November 10, 2012, the Lakes were on a subsequent hunting trip when the boy saw the dogs chasing deer again, and he allegedly shot and killed three dogs with his rifle. On November 29, a neighbor familiar with the dogs discovered their bodies covered with leaves and brush in a gully. A Suffield police officer said that Lake allegedly disposed of the corpses because he panicked after realizing what his son had done.
The State's Attorney has charged John Lake with the following:
1 felony count of risk of injury to child
1 misdemeanor count of accessory to cruelty to animals
1 misdemeanor count of accessory to illegal discharge of firearm
1 violation of illegal gun/bow hunting by minor
Take Action!
Sign the petition to request that the State's Attorney pursue a strong and meaningful sentence upon conviction.

If you live in Connecticut, please send a polite letter to the prosecutor, State's Attorney Gail P. Hardy, thanking her office for charging John Lake and asking her to pursue a strong and meaningful sentence upon conviction.
The Honorable Gail P. Hardy, State's Attorney
Hartford Judicial District
101 Lafayette Street
Hartford, CT 06106
[email protected]
Defendant: John B. Lake
Enfield Superior Court case # H13W-CR13-0163369-S
Locals are additionally encouraged to support the prosecution by attending the criminal proceedings. A hearing in the Lake case is currently scheduled for Thursday, February 7, 2013 at 10:00am. (Always contact the Court to confirm court dates and locations as they are subject to change.)
Enfield Superior Court (get directions)
Geographical Area 13
111 Phoenix Avenue
Enfield, CT 06082
860-741-3743
Share
GD Star Rating
loading...
Article source: IFAW