One of the best things about traveling is getting to try delicious
new vegan fare on the go—even if it means going off the beaten path. Take Vegan Planet, for
instance—a restaurant that's so good, PETA is recognizing it with an award for Best Vegan
Restaurant in Cancún.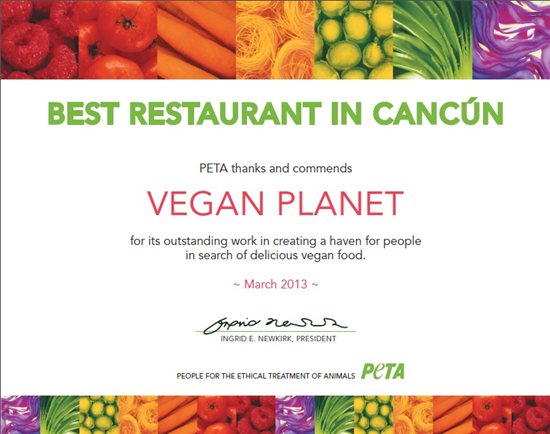 Whether you're going to Cancún for spring break, a bit of
time off from work, or "just because," be sure to drop in on Vegan
Planet—one of the best vegan restaurants anywhere.
If you're headed somewhere else (or even enjoying a "staycation" at
home), check out PETA's
restaurant guide, powered by the great folks at HappyCow.net, to find more great places to eat vegan around the globe. (And if you haven't gone
vegan yet, learn how—and
why you should—in three easy steps!) 
GD Star Rating
loading...
Article source: PETA Files