Happy Teacher
Appreciation Month! We want to thank all the teachers out there who are
making a difference by showing compassion toward animals. Now you have a chance
to recognize an educator you know who has gone above and beyond for animals in
his or her school or classroom—with a nomination for TeachKind's Teacher Appreciation contest!
You can nominate a teacher at your child's school, a friend,
or even yourself. We want to hear all about the inspiring person you know who
is setting an example for students by teaching them to treat animals with
kindness.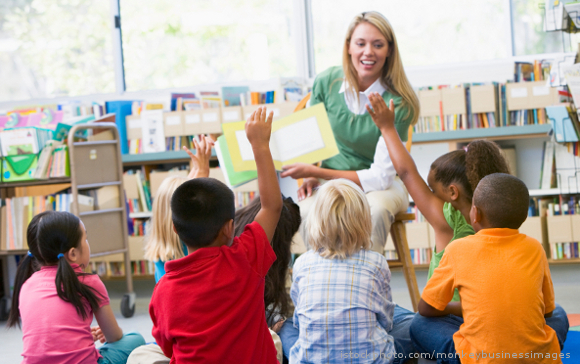 To nominate a kind
teacher to win TeachKind's Teacher Appreciation contest, please fill out the
form below by May 19, 2013,
and let us know how this person has shown compassion towards or otherwise taken
action to help animals this school year. Please also include a picture of
the teacher with his or her class. We'll choose the winners by assessing two
criteria—how compassionate an example the teacher is setting for students
through his or her actions (such as by encouraging students to try vegan foods,
telling them about how important it is to adopt pets and not buy them,
explaining why shoes shouldn't be made of leather, etc.) and the effectiveness
of the teacher's actions to help animals this school year (for example, by getting
a veggie burger added to the school lunch menu, volunteering to head up the
school animal rights club, setting up a fundraiser to help a local animal
shelter, etc.). Give us as many details as possible—we want to hear all about
the teacher's hard work! If we select the teacher you've nominated, we'll be
contacting him or her for consent before announcing the winner.
GD Star Rating
loading...
Article source: PETA Action Alerts