Italian rock star Red Canzian, who has been vegetarian for
17 years and vegan for four, launched PETA's new italiano version of "Glass Walls," which will surely have
a big impact on the big boot. After watching Paul McCartney's "Glass Walls"
video about the mutilation,
deprivation, and violence inflicted on animals in the meat, dairy, and egg industries, Red was inspired
to host an Italian version. We're releasing this video in Italy subsequent to Paul's
show in Verona, Italy, where Red and Paul met backstage and snapped the pic
below. Check out the video and find out why everyone would be vegetariano if slaughterhouses had glass
walls!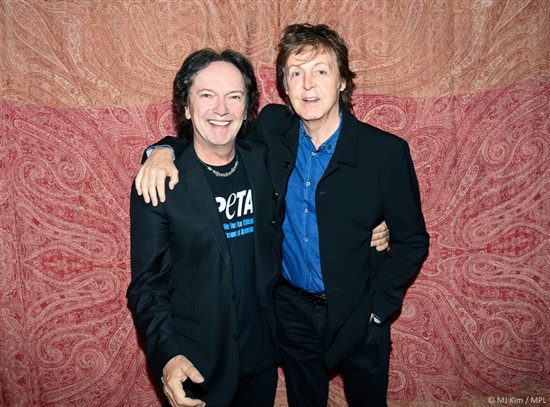 What You Can Do
If you're still eating meat, dairy products, or eggs, please
watch "Glass Walls"—we're sure
you'll be ready to take
the Pledge to Go Veg after you do. And if you're already enjoying cruelty-free foods, send your
friends to Meat.org to view the video and to find out how to go vegan. Obviously, they'll
be in great company. 
GD Star Rating
loading...
Article source: PETA Files