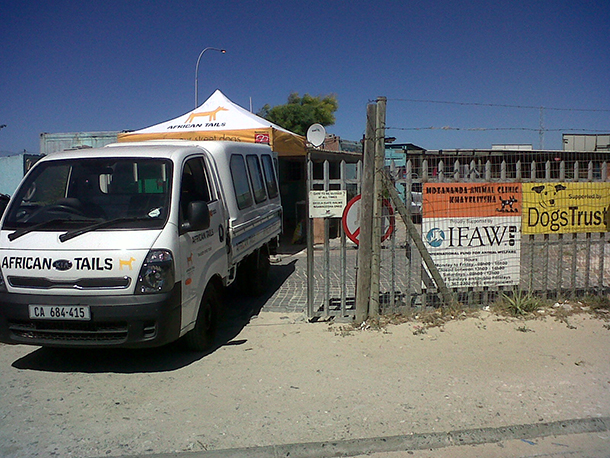 In a country where animal welfare services are entirely dependent on public donations and good will, Cape Town is the first ever city in South Africa to provide grants to support dog and cat sterilisation.
Marking the 20th anniversary of World Spay Day, Mdzananda Animal Clinic – a project of IFAW – joined animal welfare groups across the city last week, Tuesday 25th February, in rolling out Cape Town's second dog and cat mass sterilisation project.
In the next six months a massive grant of R527 999 from the City Health Directorate will be used to, hopefully, sterilise 70 per cent of dogs and cats in Khayelitsha township on the Cape Flats.
Also on IFAW.org: CLAW South Africa find themselves refugees, for the moment
Mdzananda is based in Site B, Khayelitsha. The clinic provides the only full time, on site, animal welfare support to dogs and cats owned by the community of about 1,5-million people, so we are well placed to offer a base for this ambitious initiative to improve the welfare of the pets that live here.
We are stoked ("excited" in local slang) to be part of the project, the bonus being that Mdzananda has been working in the community for 17 years, most of those supported by IFAW. Hopefully city funded campaigns of this nature will set a precedent for other cities and provinces in South Africa, and maybe even a national campaign.
Last year more than 1,800 dog and cats were sterilised in the Dunoon and Brown's Farm areas, and the local residents now feel their pet population is healthier and better managed than before. They also felt better informed on how to care for their pets as a result of education outreach. We are looking forward to a similar result this year and, by the end of day one, more than 100 pets had received "the snip".
This year Mdzananda has opened its premises to African Tails and the managing organisation, the Cape of Good Hope SPCA, and they will be performing most of their surgeries from our facilities.
Both projects are based some distance from Khayelitsha, so this way they can save money on travelling costs, and work at optimum speed and efficiency. We're delighted to be sharing space and experiences with our colleagues from these groups.
Yesterday, we received this great message from Veronica Nel, manager at African Tails:
"Thank you all at Mdzananda. What a wonderful time it has been since we started working closely together. Super excited about spending the next few weeks at your clinic."
The mass sterilization project aims to not only sterilise animals but also educate the community on general animal welfare matters. In terms of the sterilisation, this project will:
result in fewer unwanted litters
improve animal health and welfare
decrease aggressive dog behaviour
decrease the number of stray animals
prevent unnecessary euthanasia of animals
Additionally, the Department of Agriculture will also be approached to provide vaccinations against rabies for all cats and dogs.
The support of IFAW and its donors has helped Mdzananda keep its doors open to help in a community that would otherwise receive little animal welfare support. We'd like to say "thank you!"
–MvZ
For more information on IFAW efforts to help cats and dogs around the world, visit our campaign page.
GD Star Rating
loading...
Article source: IFAW