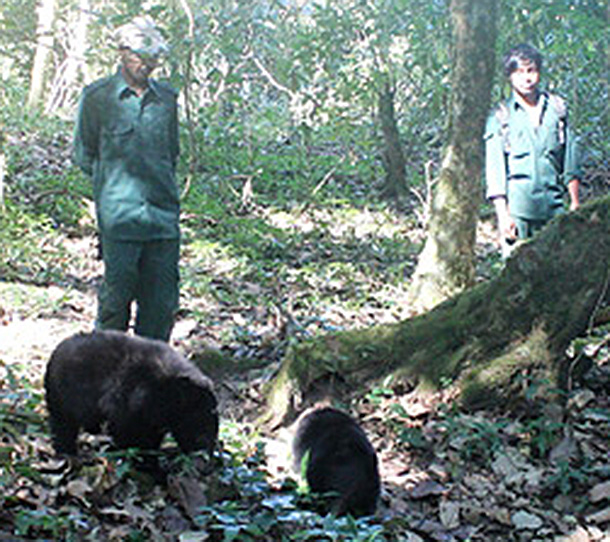 IFAW Bear Rescue Centre field officer Soumya Dasgupta filed this report about six hand-reared bears growing up and growing wild in Northeast India. –SS
It has been more than seven months since we moved six hand-reared bear cubs to Mehao Wildlife Sanctuary. The cubs have come a long way, after being separated from their mothers and brought under our care for rehabilitation into the wild.
They were rescued from different parts in the northeast Indian states of Arunachal Pradesh and Tripura. After hand-rearing at the IFAW Bear Rescue Centre in Arunachal Pradesh, the cubs were moved to the wild for gradual acclimatisation in mid-September last year.
Also on IFAW.org: Spotlight India: Bear Orphan Rescue at IFAW's Kokrajhar Rehabilitation Centre
In Mehao, they were kept in an enclosure at night, and taken for daily accompanied walks in the forest to habituate them to their new home. 
For the first three months, the cubs remained close to our keepers Lakhiram Bhuyan and Rama Umpo, following them around while browsing the forests. But gradually, as children outgrow their parents' care, the cubs began showing signs of independence. This began in January this year.
The first notable evidence of this was when one of the cubs – a female, did not return to the night enclosure. She remained in the forest on her own, and was traced the next day. All the cubs now have their own mind and appear more confident.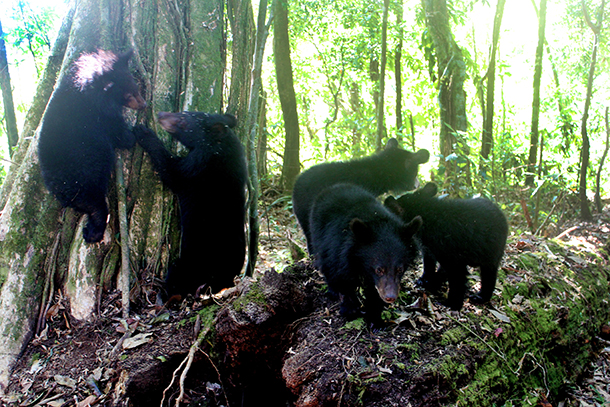 Our worry was mainly with one of the cubs who had a burn injury in its front paw. He is a little behind others, but is catching up, and the prospects look good. He has put on more weight and has been seen climbing up to 15 m high on trees; he is struggling a little with descending.
Yet, the tables have clearly turned. Our animal keepers now follow the cubs instead, keeping them in constant view, so as to not lose them.
That's definitely not an easy task!
Imagine being responsible for six teenaged children in a place with exciting opportunities of freedom, and resources.
We are not complaining. It's in fact a good sign and exactly what we hope for with these animals.
For now however, the cubs still return to the night enclosure for the supplementary food being provided to them.
It will not be long before they stop returning to us altogether though.
We plan to radio-collar these cubs by the end of this month, for post-release monitoring. Then it will be the cubs on their own, surviving in the wild, finding mates, and helping their species thrive.
— SD
Visit our project page to learn about IFAW's Wildlife Rescue Centers in India.
GD Star Rating
loading...
Article source: IFAW