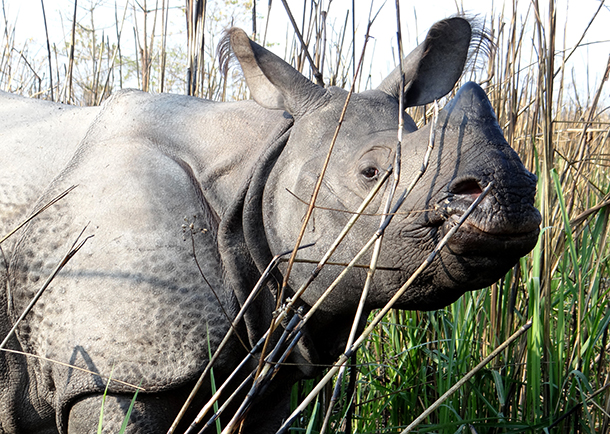 May 29th 1993 was a day that gave tigers and rhinos some much-needed reprieve.
On that day, China's State Council issued a notice banning the trade of tiger bone and rhino horn in response to the Convention on International Trade in Endangered Species (CITES) directives and threats of international economic sanctions.
The notice made the import and export of tiger bone and rhino horn parts and products illegal. It banned selling, buying, transporting and shipping of tiger bone and rhino horn products in medicine and art objects. Products claimed to contain tiger bone and rhino horn were also included in the ban.
As ingredients in Traditional Chinese Medicine (TCM), medicines containing tiger bone and rhino horn made up a large part of China's exports in the 1980s. Between 1990 and 1992, China exported 27 million units of tiger bone products to 26 countries around the world.
After issuing the trade ban, the Chinese government removed tiger bone and rhino horn from the official pharmacopeias and TCM school curriculum, conducted public awareness campaigns and found alternatives to replace the active ingredients containing these endangered species in medicine, making consumers aware of their legal and moral obligations for endangered wildlife.
With increasing recognition that prescribing endangered species hurts the image of TCM and reduces its ability to expand into global markets, TCM communities within China and abroad have stopped using tiger bone and rhino horn. A TRAFFIC survey in 2006 revealed that of 518 TCM shops in China, a mere 2.5% of them claimed to stock tiger bone.
The 1993 trade ban halted the expanding trade of parts and products from these highly endangered species, giving them some much-needed reprieve. The trade ban combined with vigorous law enforcement saw the recovery and stabilization of the Amur tiger populations in the Russia Far East. For many years after the trade ban, rhino poaching was not a problem in the species range states in Africa and Asia. 
In the past 5 to 6 years however, threats of poaching have intensified in range states threating both tigers and rhinoceros:
Two of India's much acclaimed tiger reserves all of a sudden found that they have lost all of their tigers.
For the first time in many years, poaching is targeting India's one-horn rhinos.
In Vietnam, poachers took the life of that country's last Javan rhino in 2011.
That same year, the International Union for Conservation of Nature declared the extinction of the Western black rhino.
South Africa, the home to 73% of all wild rhinos worldwide has seen rhino poaching escalating from 13 in 2007 to 1004 in 2013.
No. It is not because the trade ban has lost its effectiveness in protecting tigers and rhinos. In case you are wondering.
On the contrary, the problem is that the trade bans are actively sabotaged by those forces and people who profit from commercial trade in wildlife.
They create and exploit legal loopholes to undermine the effectiveness of trade bans, fuelling poaching and demand for the parts and products from tigers and rhinos.   
While the trade ban was issued in China twenty-one years ago, large industrial tiger farms emerged in China with the sole purpose of farming tigers for the trade of their parts and products. Under pressure from businessmen with commercial interests in these "tiger farms", the wildlife authorities issued licenses, giving tacit approval for the commercial trade of tiger parts and products. 
IFAW investigations found that under the disguise of "conservation" and "benefiting human health", these tiger farms speed-breed tigers, stockpile tiger carcasses and some even sell tiger bone products.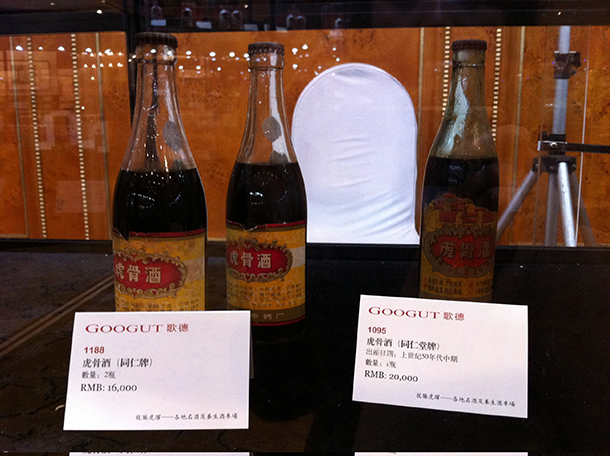 Farming tigers for trade in their parts revived waning market interest in tiger products, and stimulated the poaching of wild tigers. It costs as little as US$15 to kill a tiger in the wild, yet as much as US$7,000 to farm a tiger to maturity for trade.
The high profit margin offers substantial incentives to poaching tigers from the wild. Since it is impossible to distinguish between farmed tigers and wild tigers from their bones and products, farming tigers for trade creates enormous difficulties for law enforcement, and provides opportunities to "launder" products made from wild tigers.
Official documents dug up by the Environmental Investigation Agency (EIA) shows that in the last four years, one taxidermist alone in China was given permission to process over 40 tigers, 19 of which include tiger carcasses and bones.
While international commercial trade of rhino horn is prohibited by CITES, South Africa allows foreigners to hunt rhinos and ship the horns overseas as trophies. Taking advantage of this legal loophole, criminal gangs even employed Thai and Vietnamese prostitutes to pose as big game hunters to obtain fake trophy hunting permits to smuggle the horns from poached rhinos.
Market monitoring in China shows that wealth is overtaking, if not replacing health as the major driver of the demand for wildlife parts and products. Even the demand for tigers and rhinos parts which historically were for medicinal purposes is increasingly driven by consumers who seek them as "investment" which can only gain value as the species edges towards extinction.
Another tragic example of a trade ban sabotaged was the CITES sanctioned repeated "one-off ivory sales".  Evidence both from Africa and Asia show that these sales have created grey markets, confused consumers, stimulated consumer demand for ivory and fuelled the poaching of elephants. 
Wildlife trade bans reduce demand because most consumers are law-abiding. Efforts to reduce residual demand from consumers who don't know about or chose not to abide by bans ensure the long-term conservation benefits of trade bans. 
Rekindling and stimulating demand sabotages bans, endangering the species they were meant to protect. This is exactly what happened to the trade bans that had started to bring back wild tigers, rhinos and elephant populations.
Bans on trade in parts and products from wild elephants, rhinos and tigers did work and would have continued working if the dying demand for their parts and products had not been revived and stimulated by grey markets that have confused consumers, thwarted law enforcement and opened opportunities for criminals and investor banking on extinction.
Perhaps we have learned some lessons looking back at the 21 years since China's State Council banned the trade of tiger bone and rhino horn.
To ensure the trade bans work, sustained demand reduction efforts are essential. But more importantly, demand cannot be reduced while it is being actively stimulated!
If we want wild tigers, rhinos and elephants to survive, we not only need trade bans but need to remove all obstacles that undermine the bans' effectiveness.
–GGG
For more information about IFAW efforts to end illegal wildlife trade, visit our campaign page.
GD Star Rating
loading...
Article source: IFAW