With the bright sun high above our heads we notice that the flood waters on every corner of Kaziranga National Park are gradually receding.
Since the beginning of the monsoon floods that started on August 25th, the International Fund for Animal Welfare (IFAW) and Wildlife Trust of India's (WTI) four mobile units joined forces with the Kaziranga forest authority and local people to rescue 33 wild animals.
Learn more: IFAW's Emergency Response Networks rescue animals during global disasters.
Out of the 33, a total of 25 animals, mostly deer, were released back to the safe wilderness of Kaziranga National Park. There is still one hog deer under the careful observation of our staff at the Rescue Center.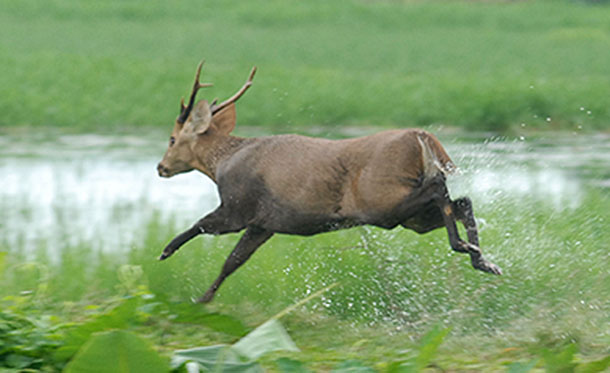 Our units are still on high alert and they're monitoring vulnerable areas to mitigate impact to stray wildlife making their way back to their natural habitat inside the Park.
–SB
Visit ifaw.org to learn more about IFAW's rescue response to major disasters.
GD Star Rating
loading...
Article source: IFAW