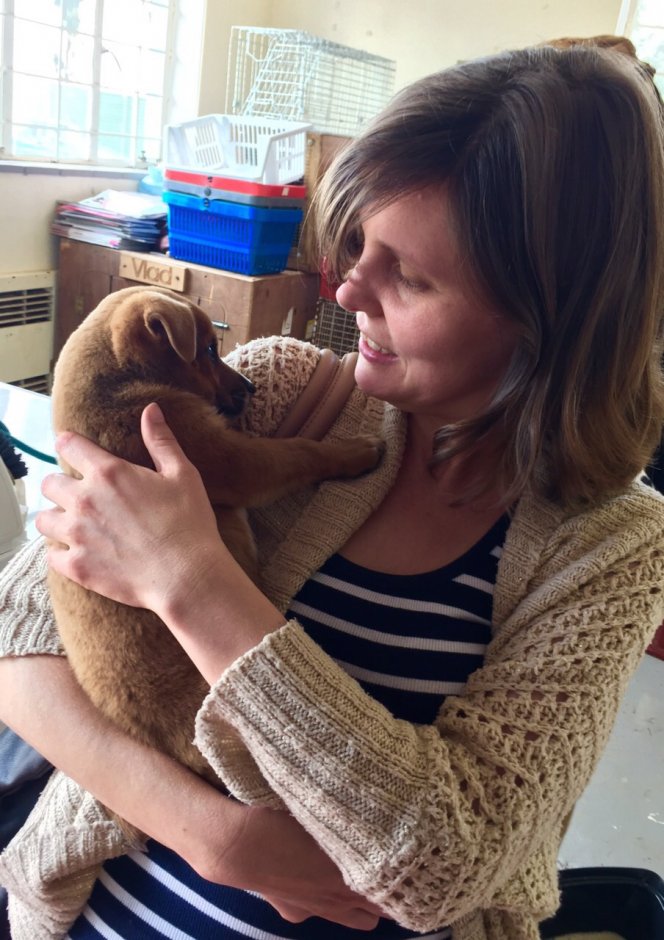 I joined IFAW because I really like animals, but I also feel equally as strongly about helping disadvantaged people.
So, visiting our Community Led Animal Welfare (CLAW) project, an institution among the impoverished communities around Johannesburg, South Africa, was an inspirational experience for me.
CLAW provides free veterinary care to those who wouldn't otherwise be able to afford it, but it does so much more than that. The project also provides support to the local community in the form of food parcels, clothing, blankets and other desperately needed goods and even hosts a day, once a week, when children can spend time being creative whilst learning about animals.
My time at CLAW began appropriately with a warm welcome from a pack of dogs that were waiting to be rehomed. We were also met by David, who first came to CLAW as an 11-year-old boy and whose dedication to helping the local community and protecting animals has continued ever since. He now works for CLAW, and is a qualified permaculture gardener who teaches people in local communities how to grow vegetables, as well as managing CLAW's own food garden which supplies fresh vegetables to the needy.
One dog in particular stayed by my side throughout as though she was my personal tour guide around the facilities, and she even tried to sneak into our car as we left!
Due to safety issues, the veterinary clinic itself has temporarily moved to another facility a number of miles away. I headed there next. There was a whole host of dogs and cats that had been brought by their owners to be treated for a range of infections and injuries.
I heard stories of how their owners will trek for miles to come and see their pets as often as possible while the animals recover. CLAW staff also go out into the community, providing mobile clinics and collecting sick dogs or dogs needing sterilisation, ensuring that the project services have the maximum impact.
In addition to the animals receiving veterinary care at the clinic I met a number of rescued animals, including Merlin, a resident white cat who was totally at ease in the company of dogs and who had an unusual penchant for veterinary equipment.
There was also Legolas (pictured above), a delightful puppy who was born without one of his front legs and is currently looking for a new home while he's fostered by one of the staff. It was heartening to know the abandoned animals were being well cared for with the aim of finding them happy, loving homes.
The compassion and commitment of Cora Bailey, CLAW's founder, and her team is legendary even within IFAW where there are so many people who have dedicated their lives to helping animals and people. It was a humbling experience learning first-hand how people with few material possessions put so much into caring for their animals, and how IFAW is a vital helping hand.
–TMS
GD Star Rating
loading...
Article source: IFAW